2023 Renown Flatbed Tandem
on , in
Product Updates
by
Prestige Trailers' Renown combo flatbeds merge the strength of steel with the low maintenance and lightweight benefits of aluminum. The result is a platform trailer that balances durability and weight efficiency, setting new standards within the industry.
Walkthrough Video
Winches
This particular trailer is equipped with a sliding winch track that runs the entire length. You will also find barrel winches located throughout the trailer.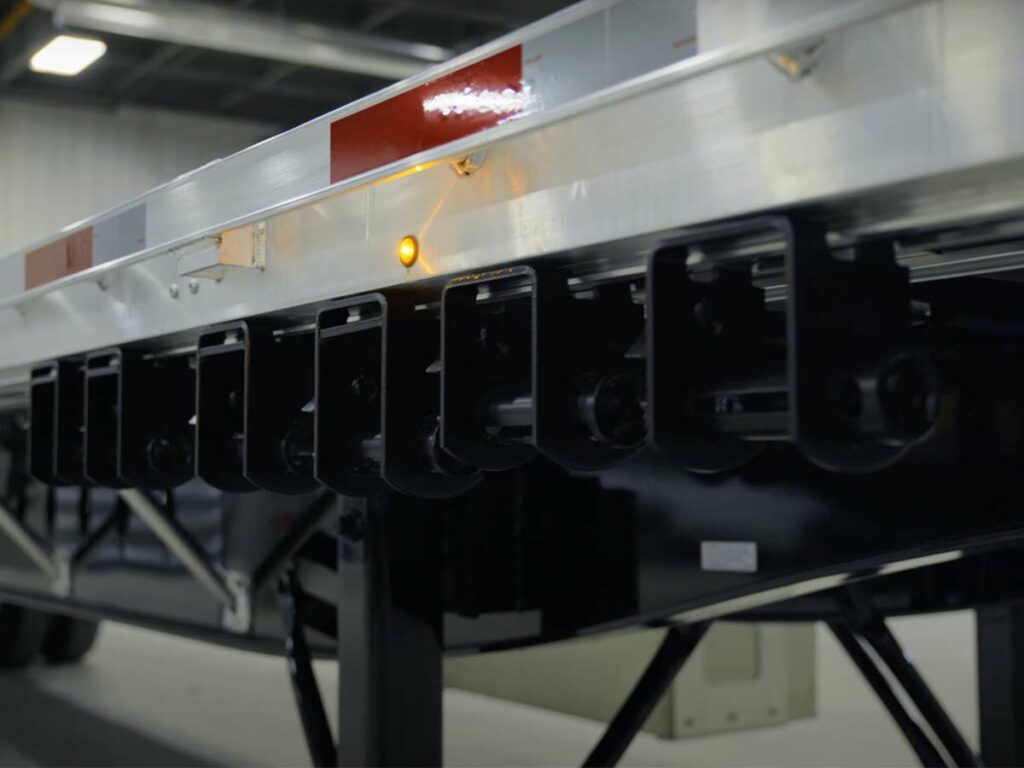 Landing Gear
Holland Mark 5 landing gear is a standard feature on this trailer. You'll notice the robust bracing between the legs and the crank pins away safely when not in use.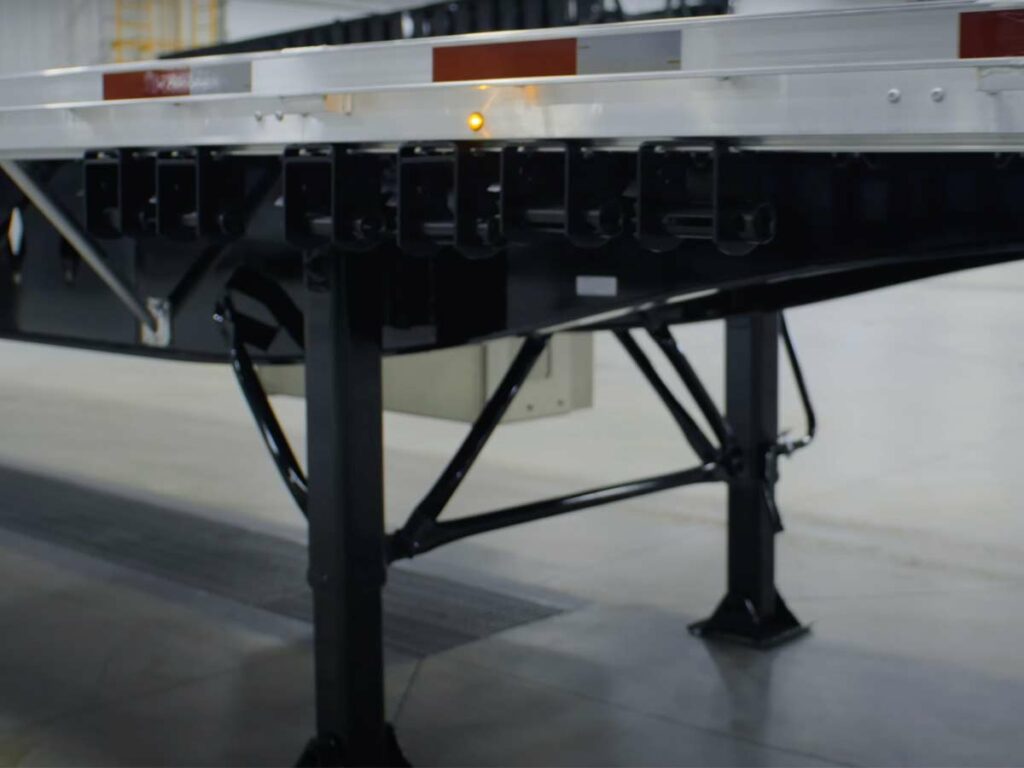 Knee Braces
Towards the back, knee braces are spaced out at 48 inches to support the outside rail of the trailer. Should you choose to add the toolbox option, that also acts as a knee brace giving you extra support under your trailer.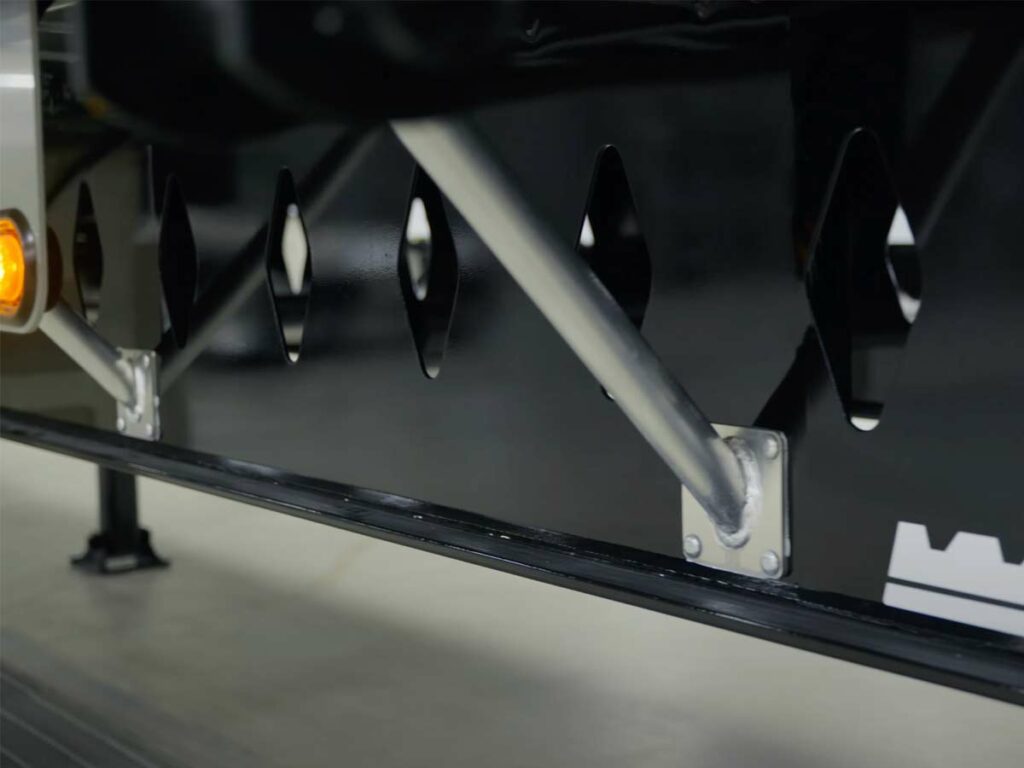 Mud Flaps
Behind the first axle is a fixed mud flap–regardless of where the rear axle is moved, this mud flap stays and the second flap is attached to the sliding axle.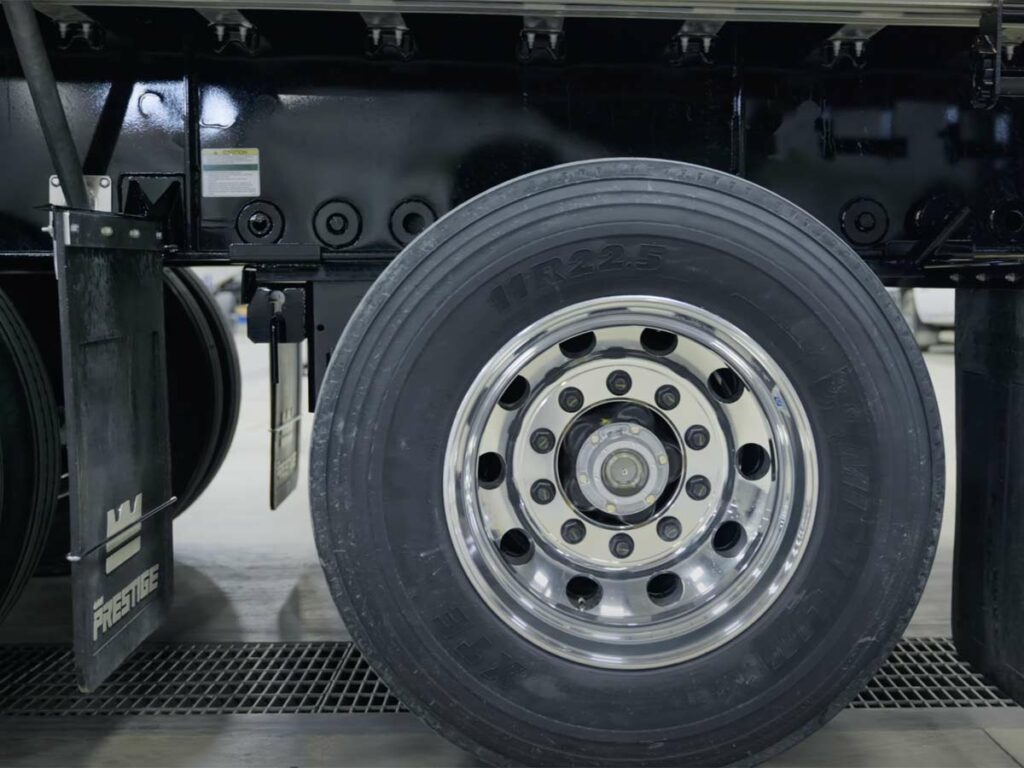 Suspension
All of our models feature Hendrickson suspensions and are available in either drum or disc brake configurations.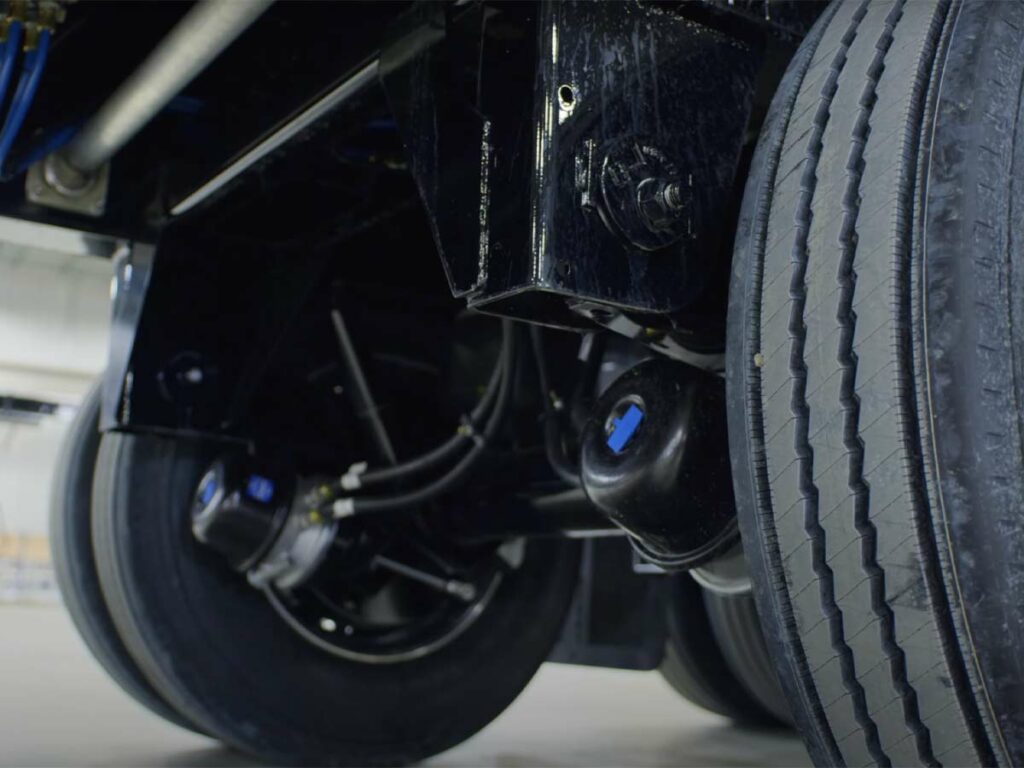 To go with the various components of the suspension, a slider mechanism, the release pin, and a rod must be pulled to lock your suspension into place. Because of this feature, you are able to slide your axle to fit different requirements. The full spread is 122 inches.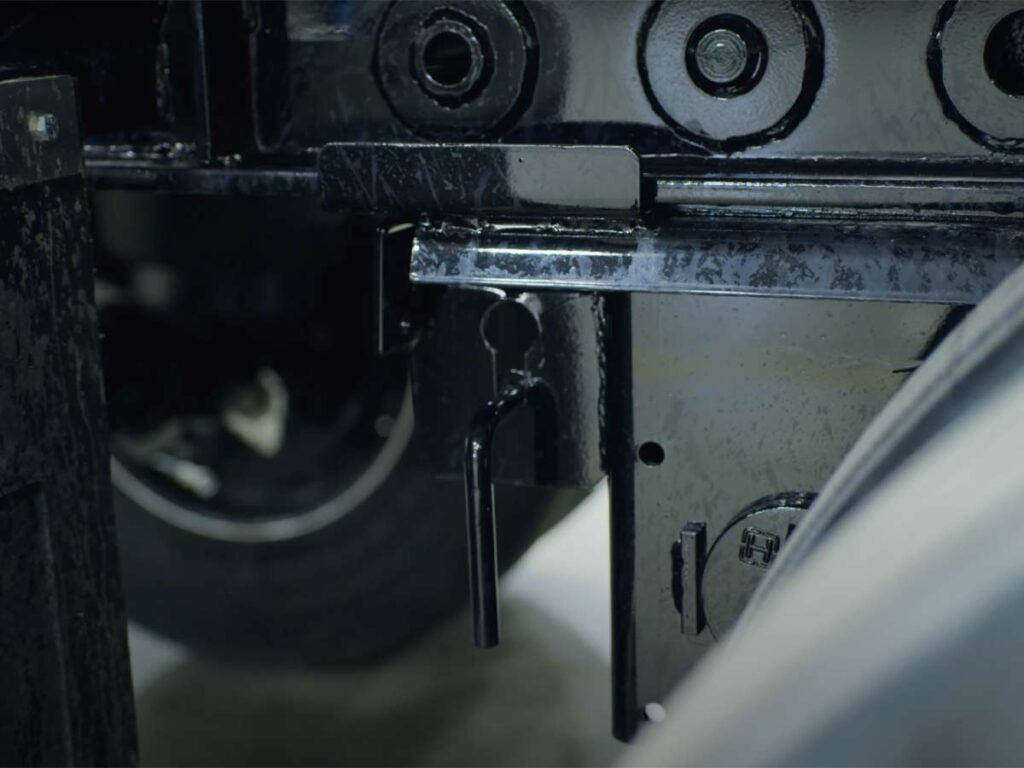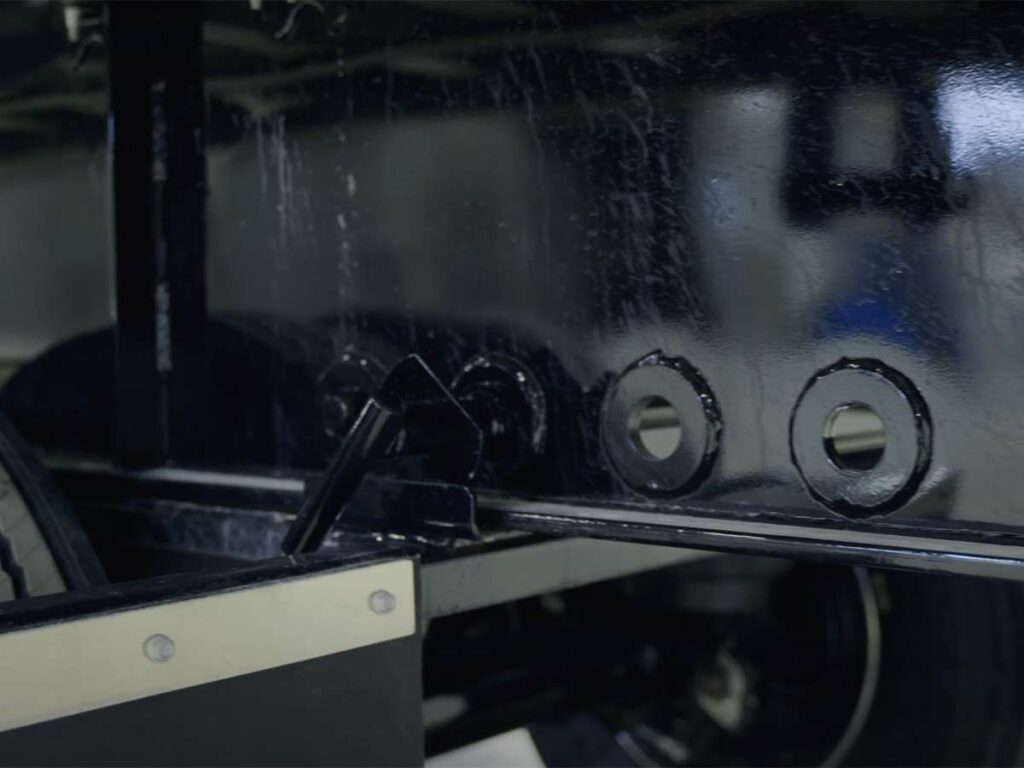 Paint
All Prestige trailers have a specific paint process that is used regardless of whether it's a combo or all-steel trailer.
Before the paint process begins, the trailers are steel shot blasted to a profile. Before the primer is applied, zinc goes on, which acts as a sacrificial metal in the process. Once the zinc is applied, we go with a polyurethane primer on top and then a top coat–it's a three-step paint process.
The standard color option on all trailers is black, but if you have a specific color you are looking for, give us a call, and we will do our best to color match to your truck or to your company colors.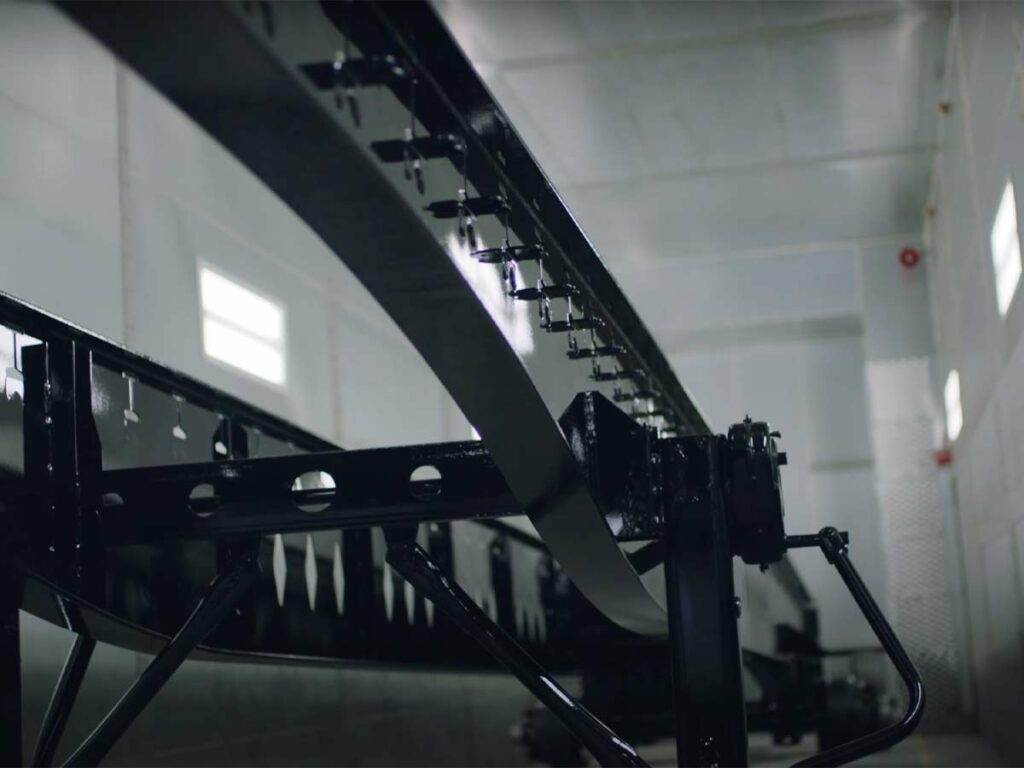 Bumper
Moving towards the rear of the trailer, you'll see a dock bumper which is standard on Renown series trailers. The optional bolt-on bumper is also available. Should the bumper become damaged, it's a bolt-on, bolt-off situation, saving time and eliminating the need for welding.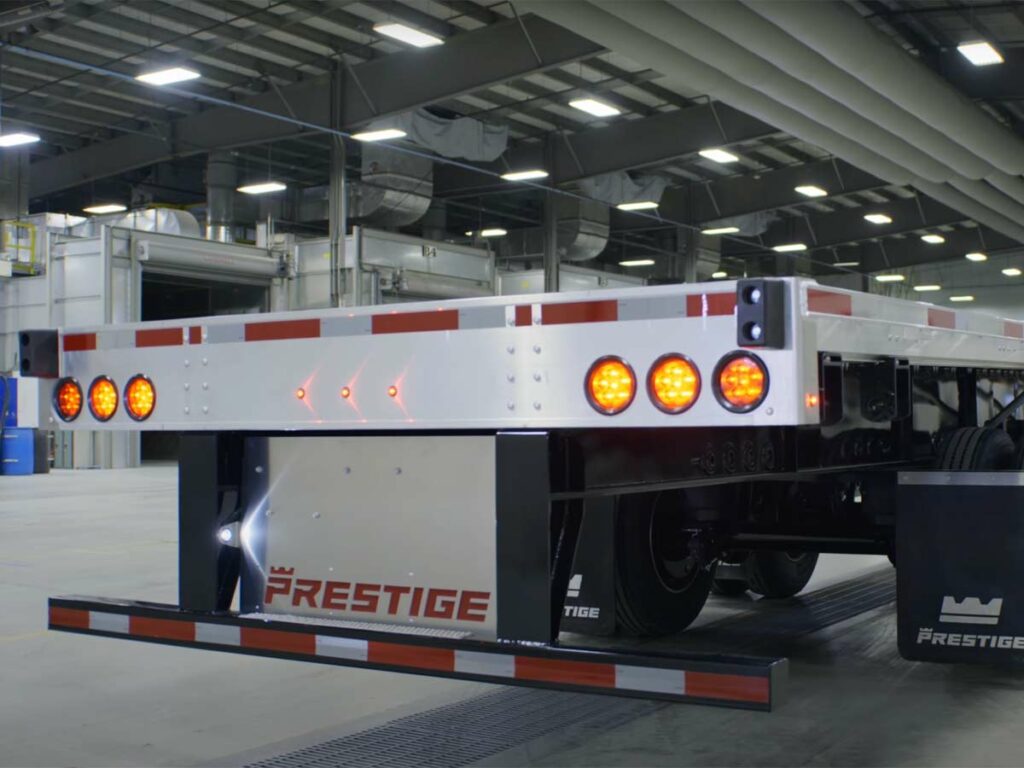 Options
Displayed on this trailer is the 48-inch toolbox; there is also a 60-inch toolbox available. Each toolbox offers a choice of depth, either 24 or 30 inches, tailored to your specific requirements. A feature of these toolboxes is their cam lock system, featuring double doors with stainless steel assemblies, ensuring rust resistance and secure fastening. What's more, we have reinforced the toolboxes with bracing that extends to the base, assuring stability and preventing potential sway or detachment when loading.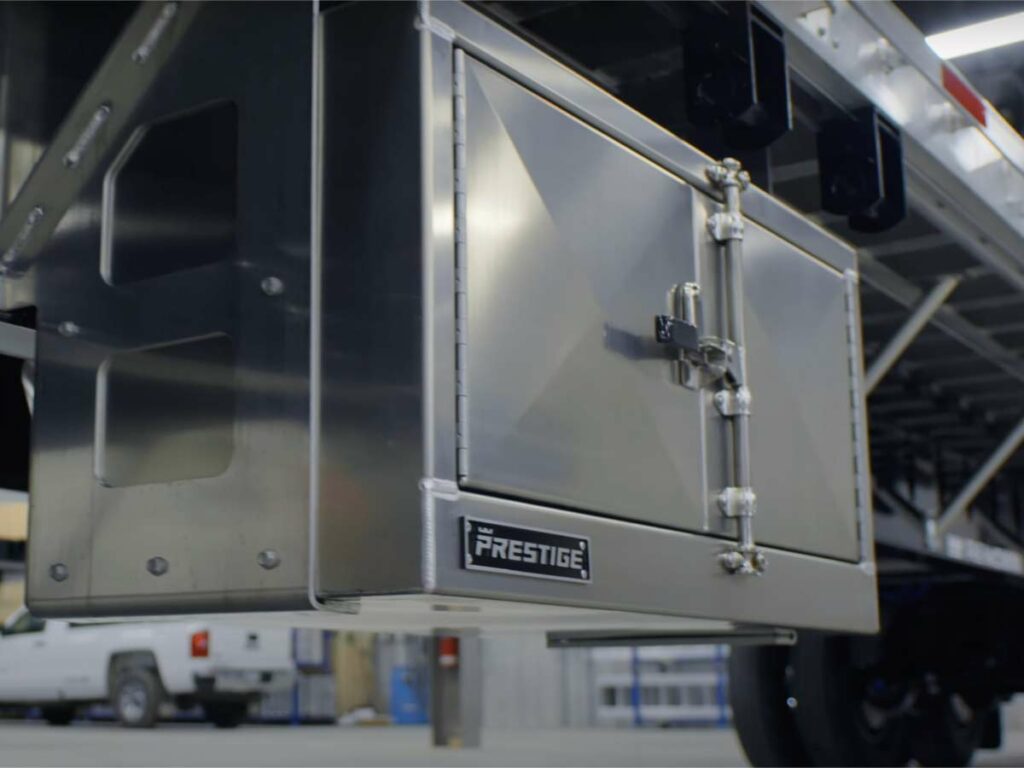 The Renown series trailer has three flooring options. This unit has an aluminum floor with four nailer strips. Also available is fir and hardwood flooring. Be sure to check those out when you build your Renown series trailer.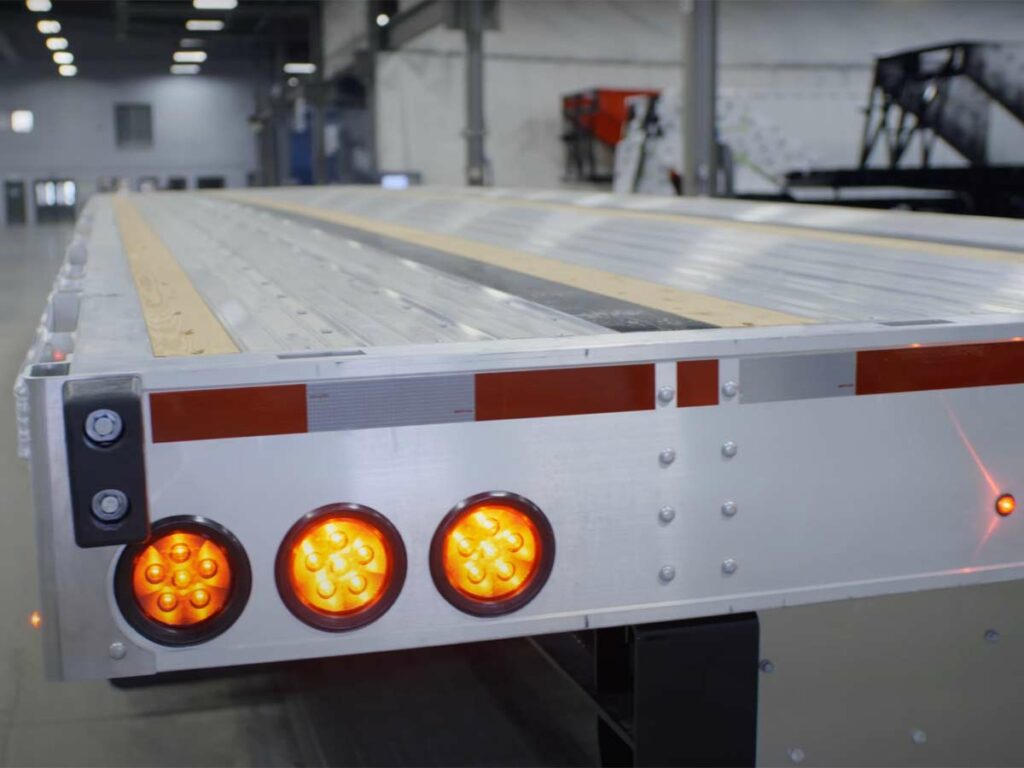 Three lighting packages are available. The unit shown today features our seven-light package, including a mid-turn light which also signals to indicate the trailer's center when you're turning. It also shows your indication of making a left or right turn.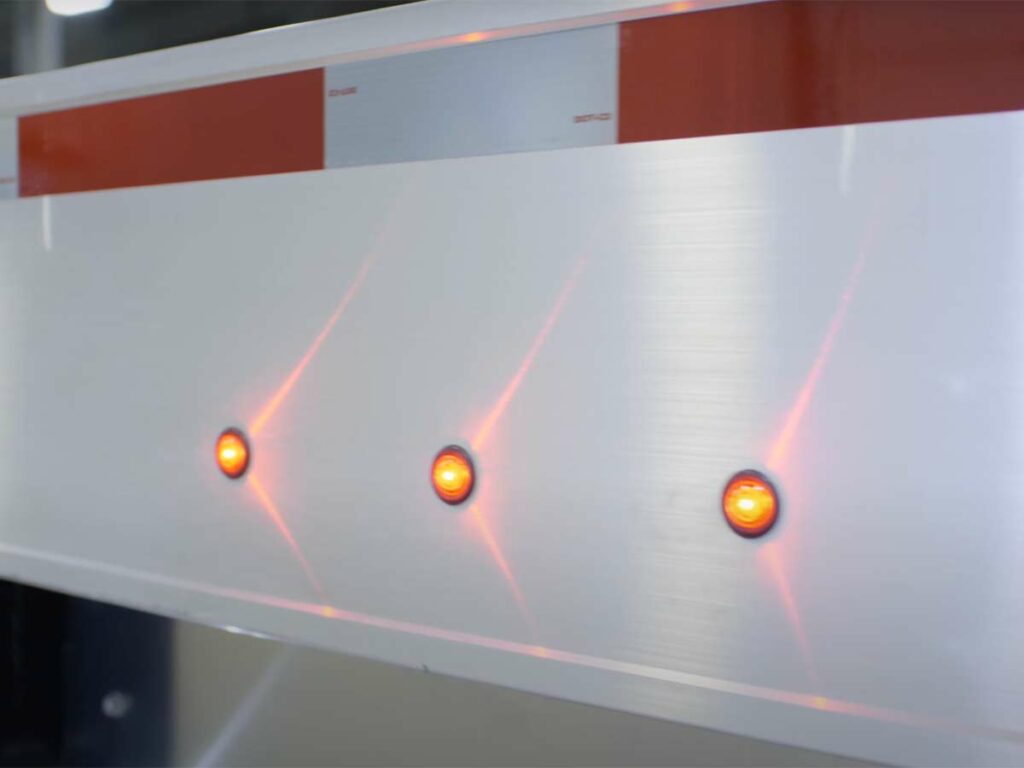 Build & configure a Prestige Renown combo flatbed to fit your specific requirements and send your configuration to your nearest dealer for a quote.