2023 Renown Drop Deck
on , in
Product Updates
by
Recognized as some of the best trailers on the road today, Prestige Trailers' Renown combo drop decks combine the strength of steel with the low maintenance and weight advantages of aluminum to form a lightweight and sturdy trailer.
Walkthrough Video
Deck Heights
This trailer is available in three different deck heights–33 inches, 35 inches, and 41 inches. With the different deck heights come some differences in the tire size of the trailer. The 41-inch deck height runs on 22.5-inch tires, where as the 33.5 / 35-inch deck heights run on 17.5 inch tires.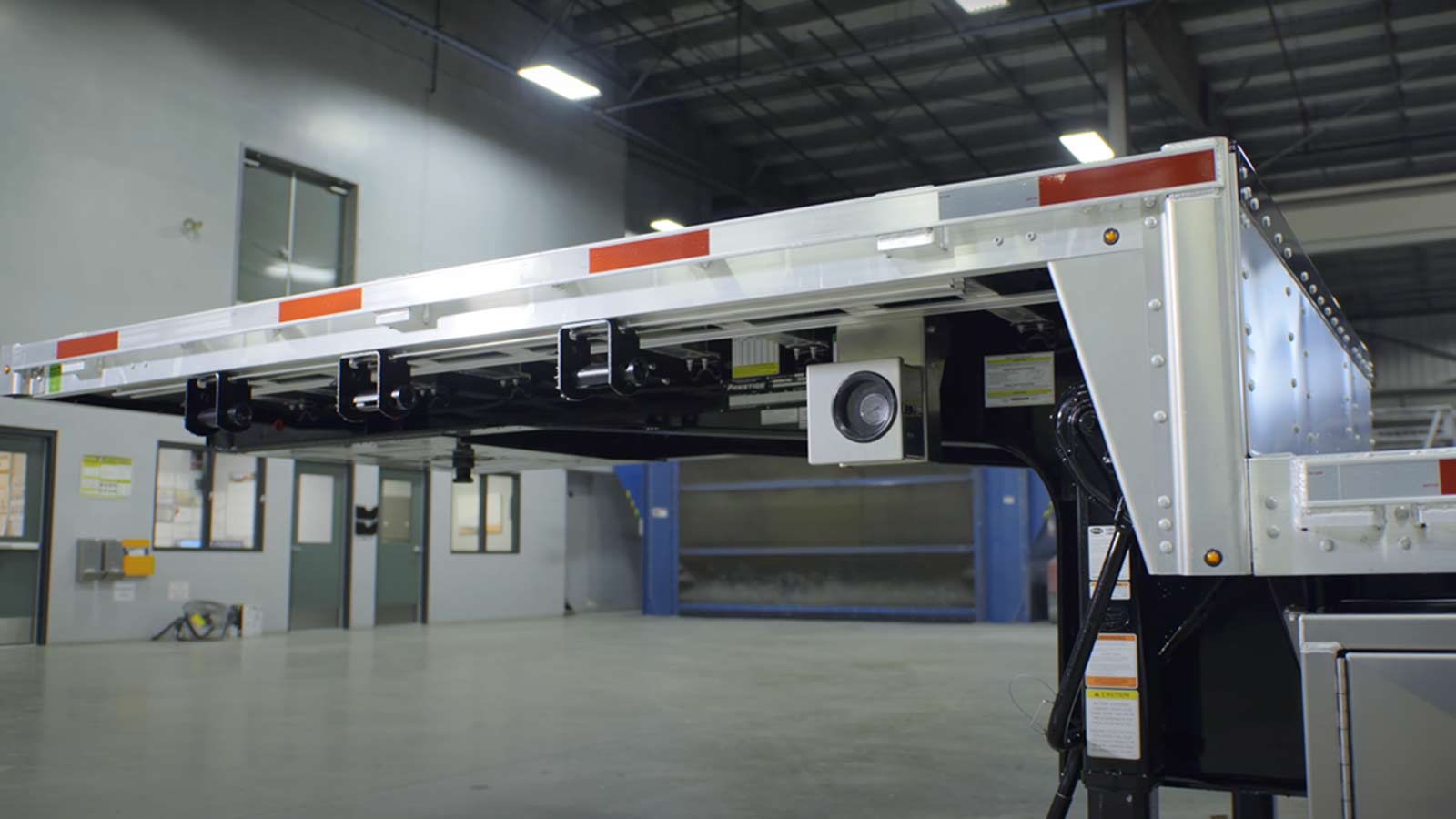 Pin Placement
Something to notice on this trailer is our pin placement. This particular unit is set at 24 inches, but different configurations are offered based on the jurisdiction you're traveling in.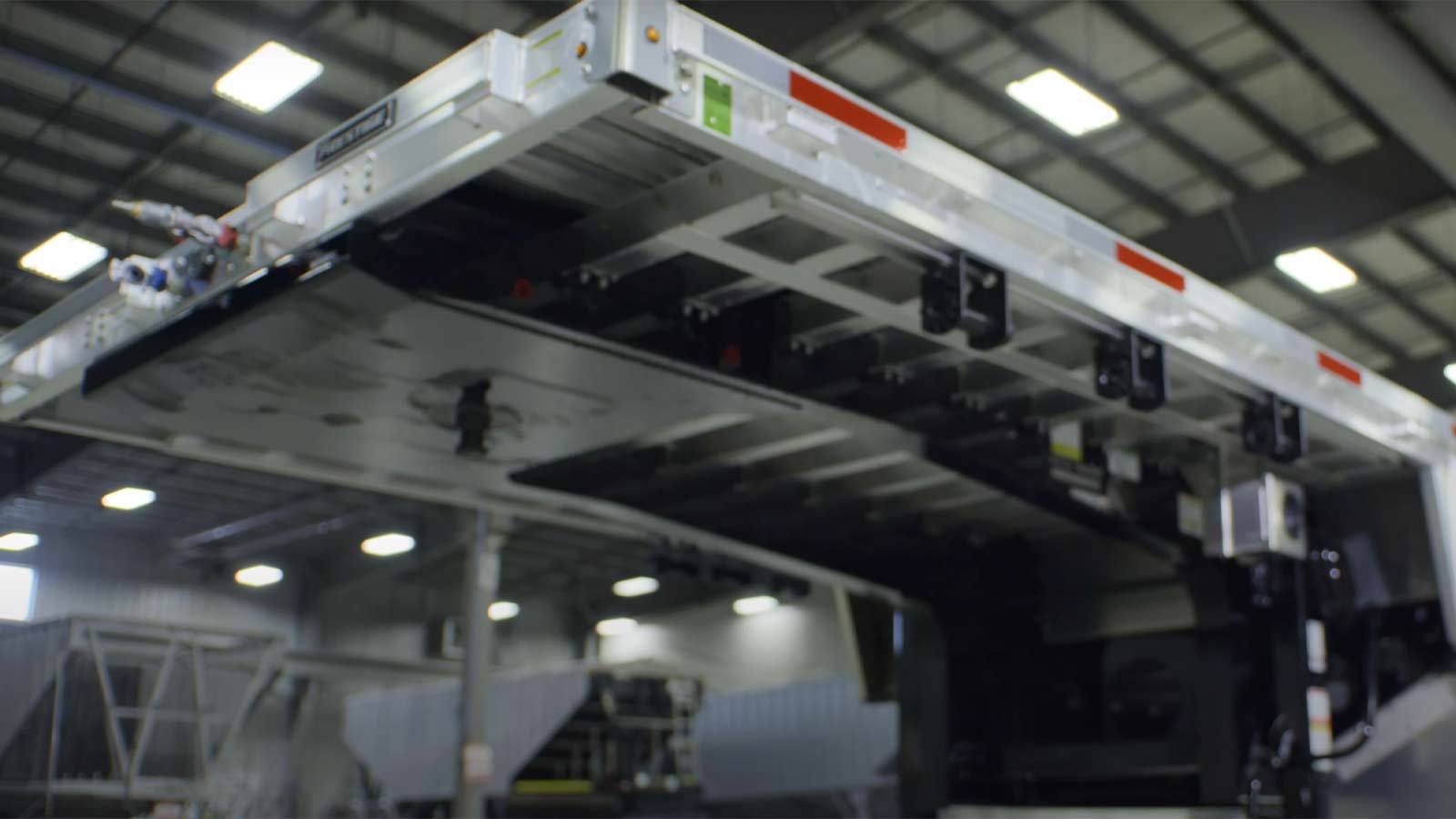 Winches
Winches are available in either sliding or fixed. The fixed winch is a three-bar configuration; the kind you see on this trailer are barrel winches.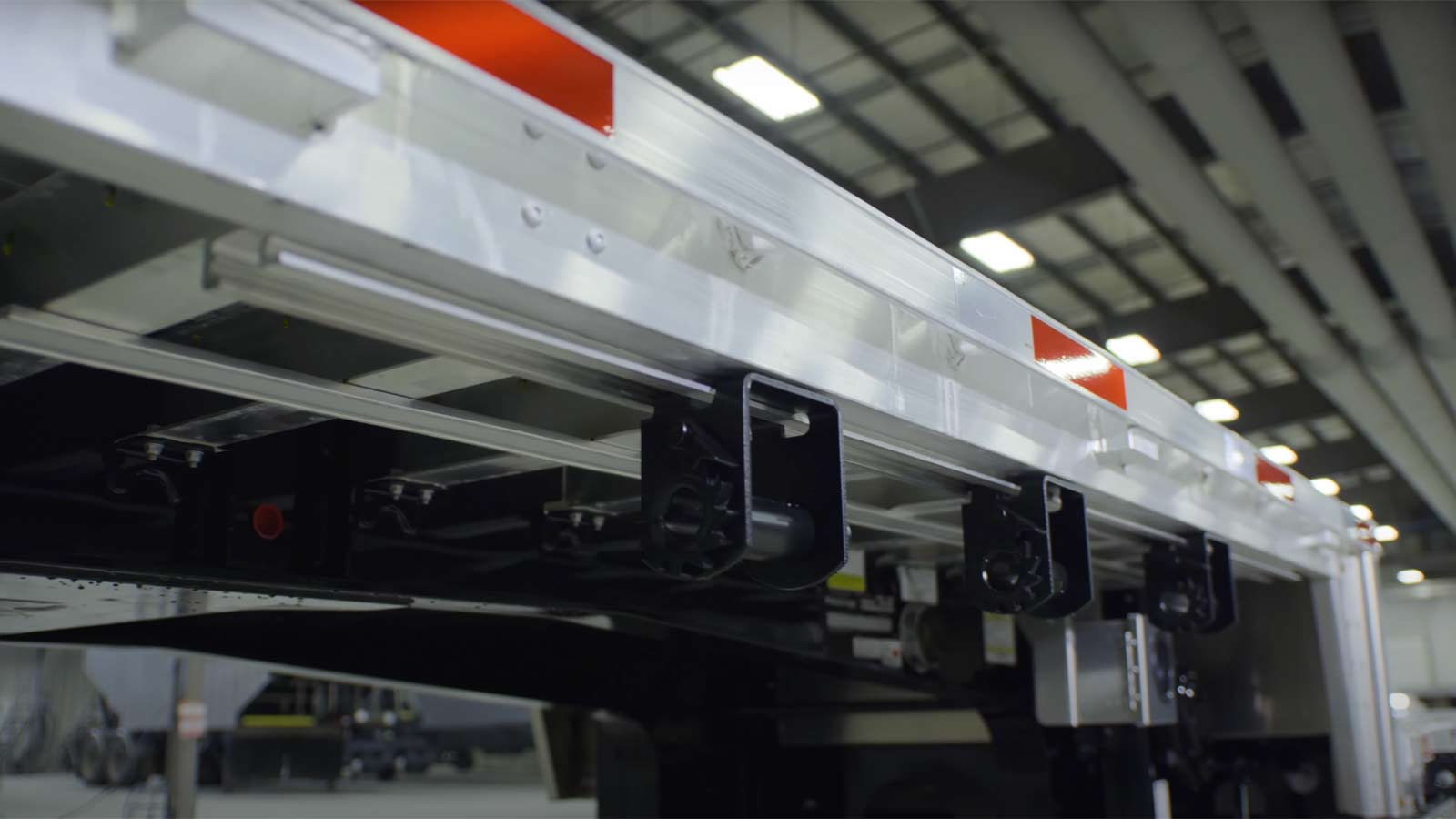 Air Gauge Box
Ahead of the drop of the trailer is the air gauge box, which can also be mounted at the rear if you choose to do so. The air gauge box options include a solid door or a door with a window, an air chuck, and a light.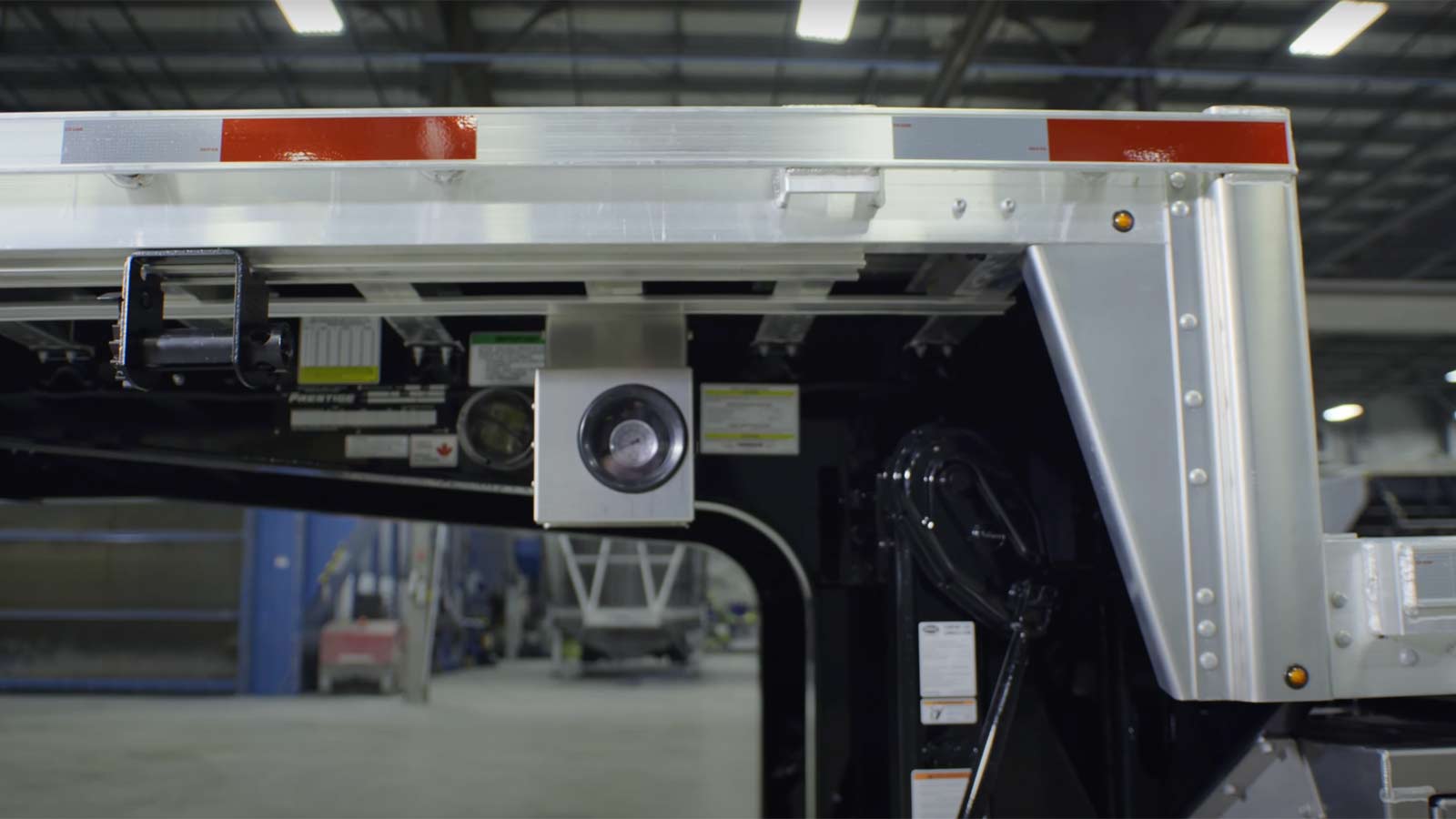 Landing Gear
The Holland Mark V landing gear offers secure support and a large foot base.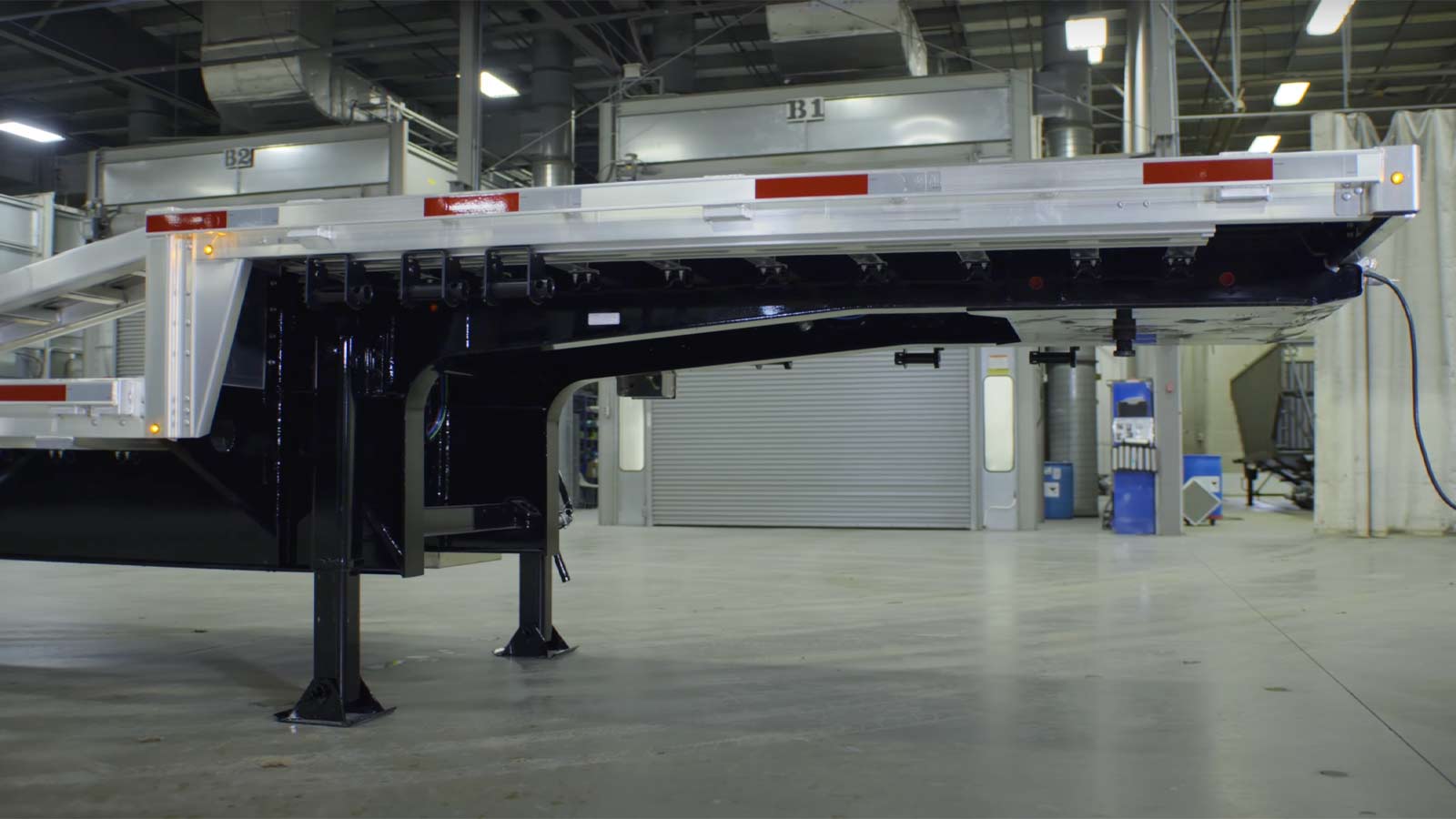 Lift-Out Ramp
A unique feature of this trailer and the overall market is the option of a lift-out ramp, allowing you to move different items on top or to the upper portion of the trailer. When not in use or you don't require them, the ramps drop down to be flush mounted on the floor.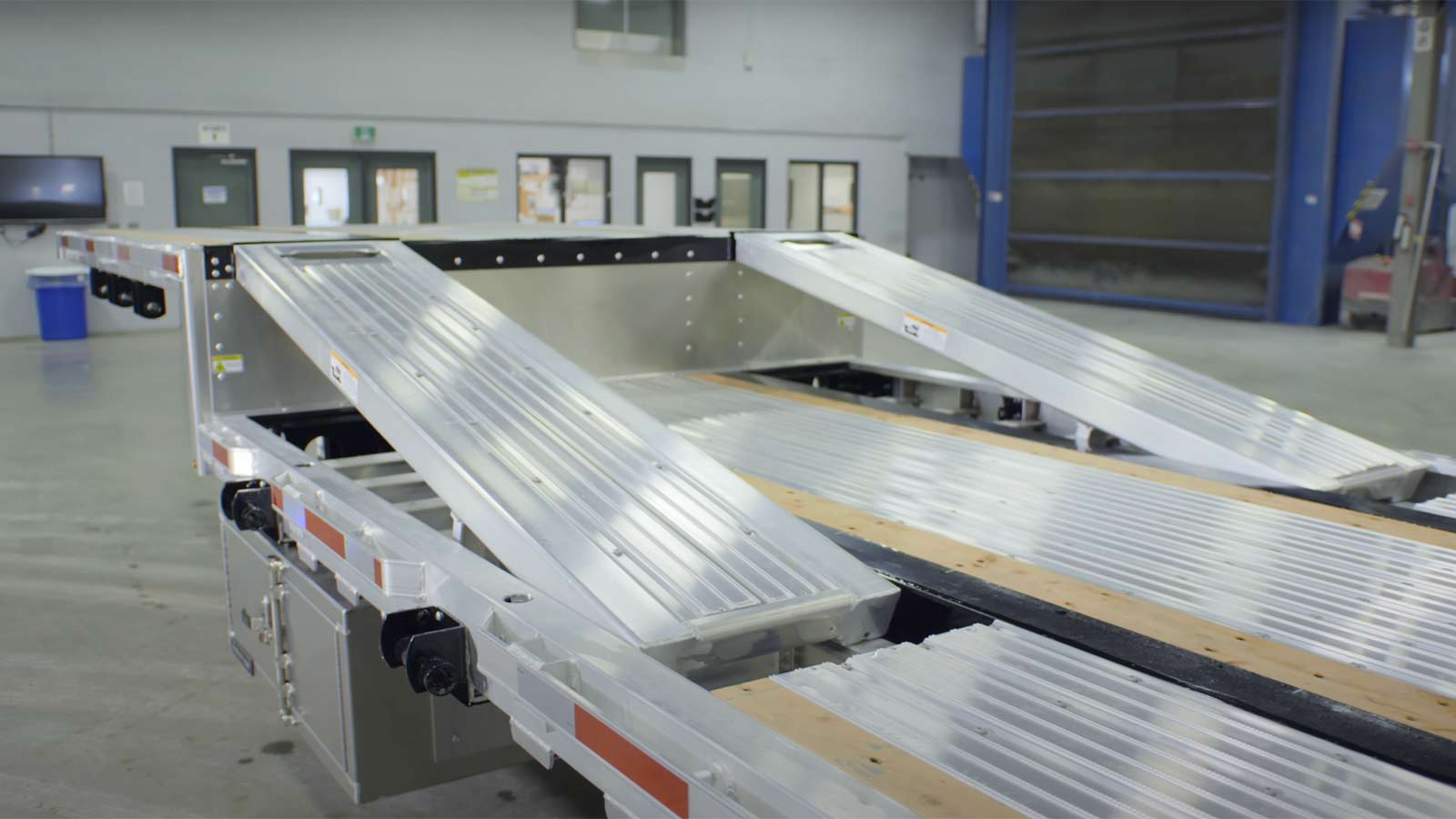 Knee Braces
We have increased the amount of knee braces that are located underneath the trailer. On a flatbed, we typically have the knee braces spaces at 48 inches, but on this trailer, they are spaced at 24 inches to give you additional support on the side rail.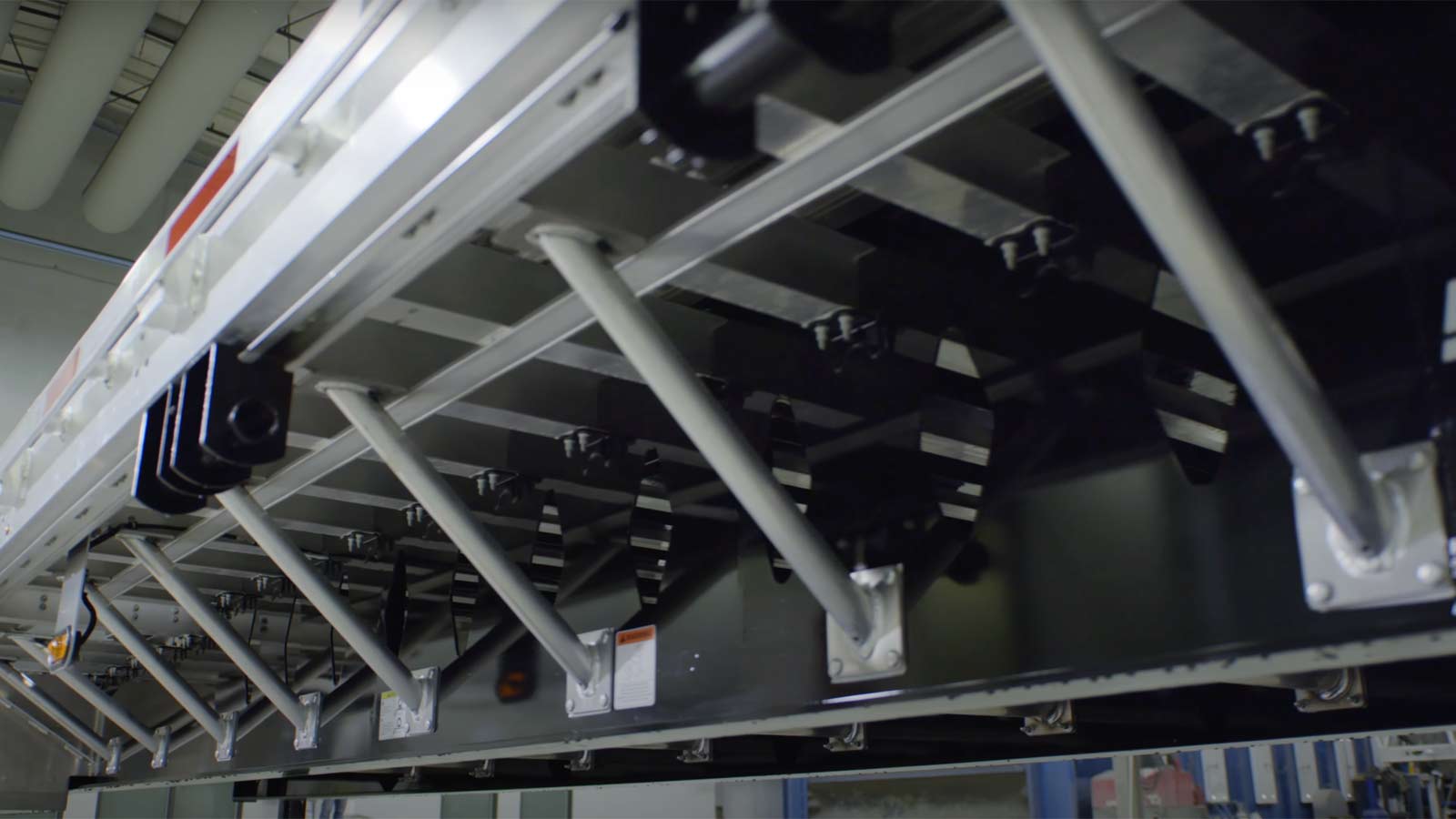 Suspension
Our models feature Hendrickson suspensions and are available in either drum or disc brake configurations.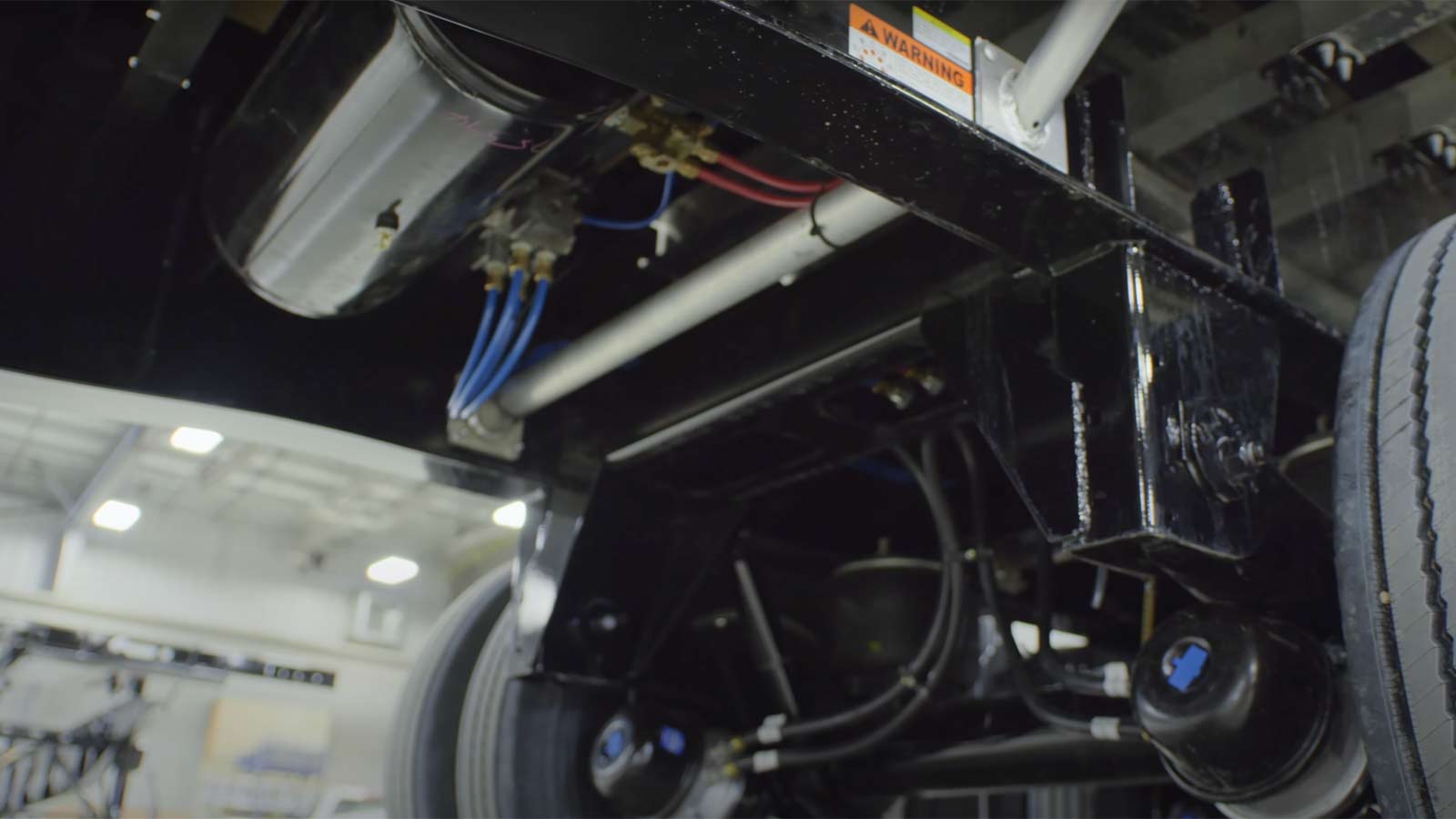 To go with the various components of the suspension, a slider mechanism, the release pin, and a rod must be pulled to lock your suspension into place. Because of this feature, you are able to slide your axle to fit different requirements. The full spread is 122 inches.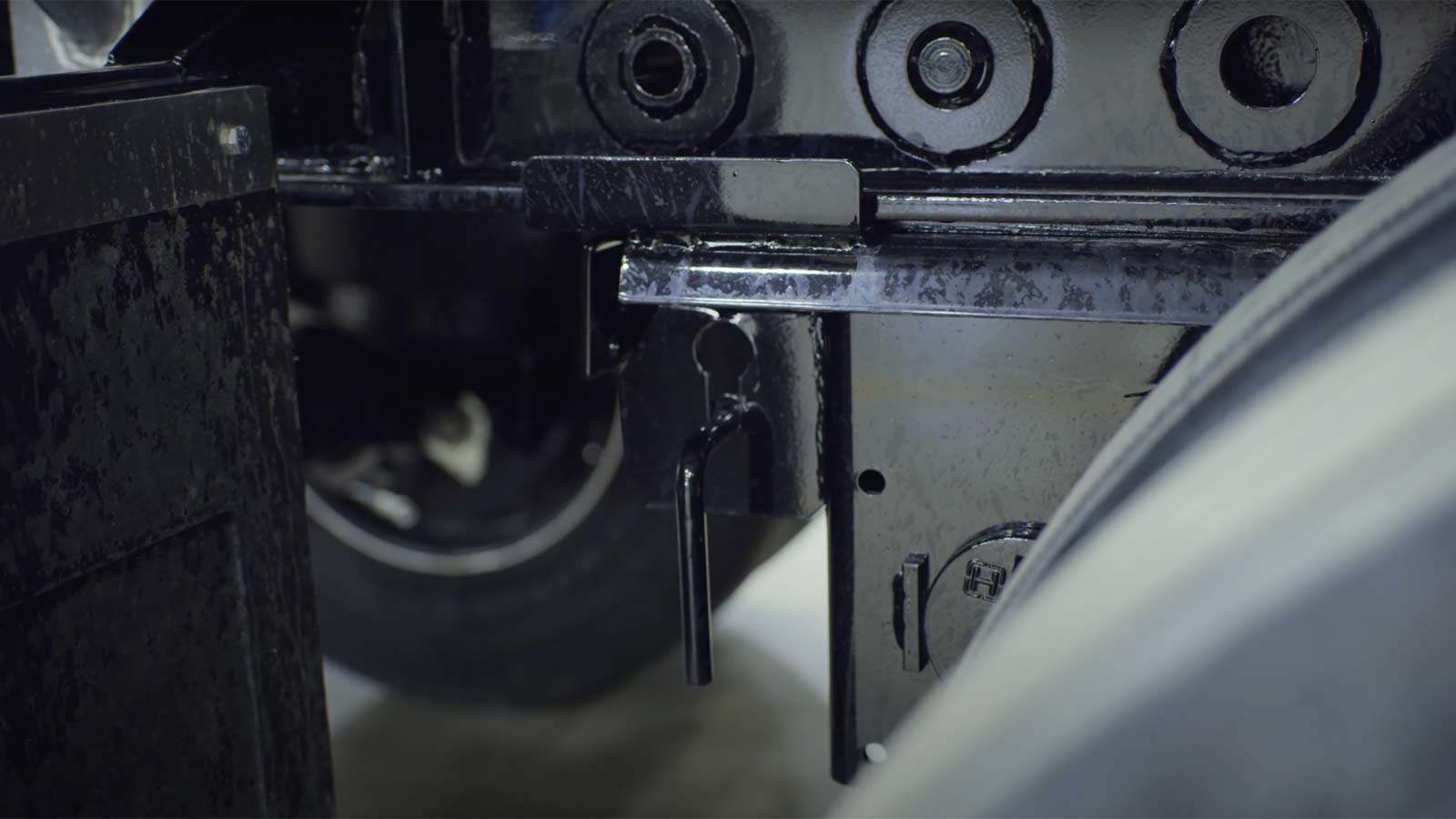 Safety
Safety is very important to Prestige Trailers and that's why w have a grip strip mounted on the bolster or the rear bumper to allow you the safety of crawling on top of this deck without slipping or falling.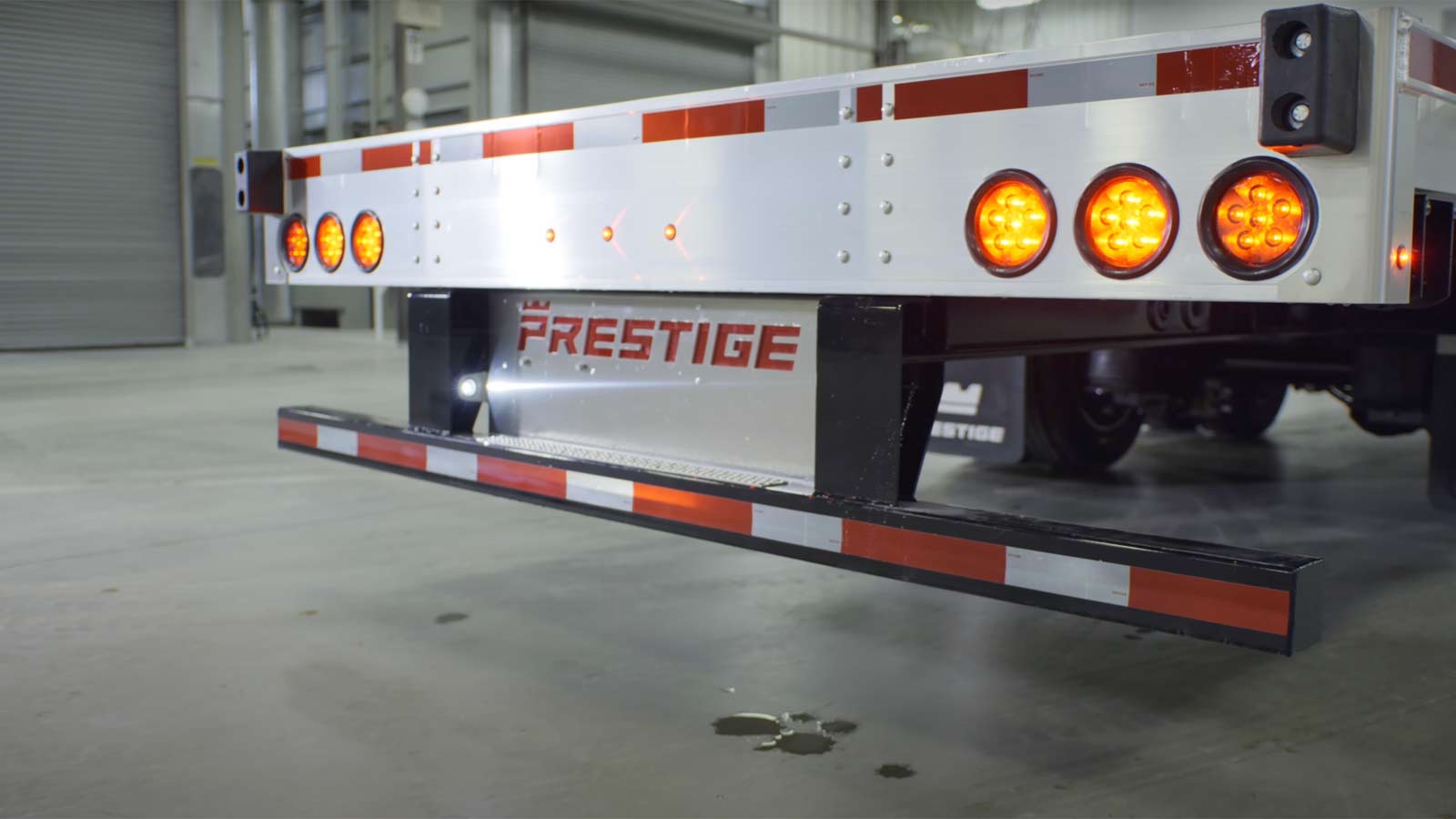 Options
Displayed on this trailer is a 24-inch toolbox, and there is enough space to add a toolbox up to 60 inches. A feature of these toolboxes is their cam lock system, featuring double doors with stainless steel assemblies, ensuring rust resistance and secure fastening.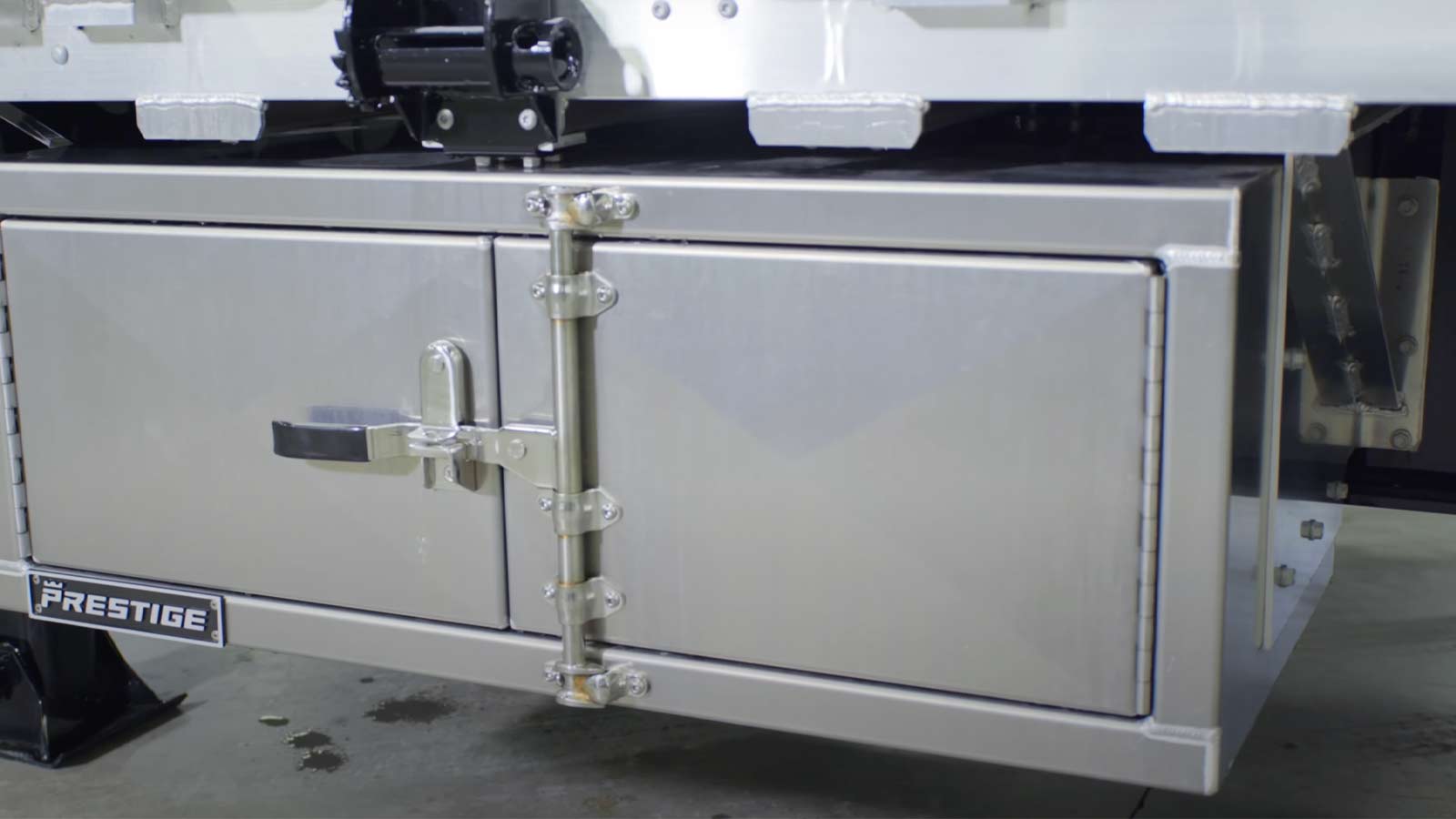 The chain pull-out is located in the outside rail, providing maximum floor space while allowing access to the chain tie-downs spaced roughly every 48 inches. Because this is an optional feature, you can choose how many you like and how close together you have them.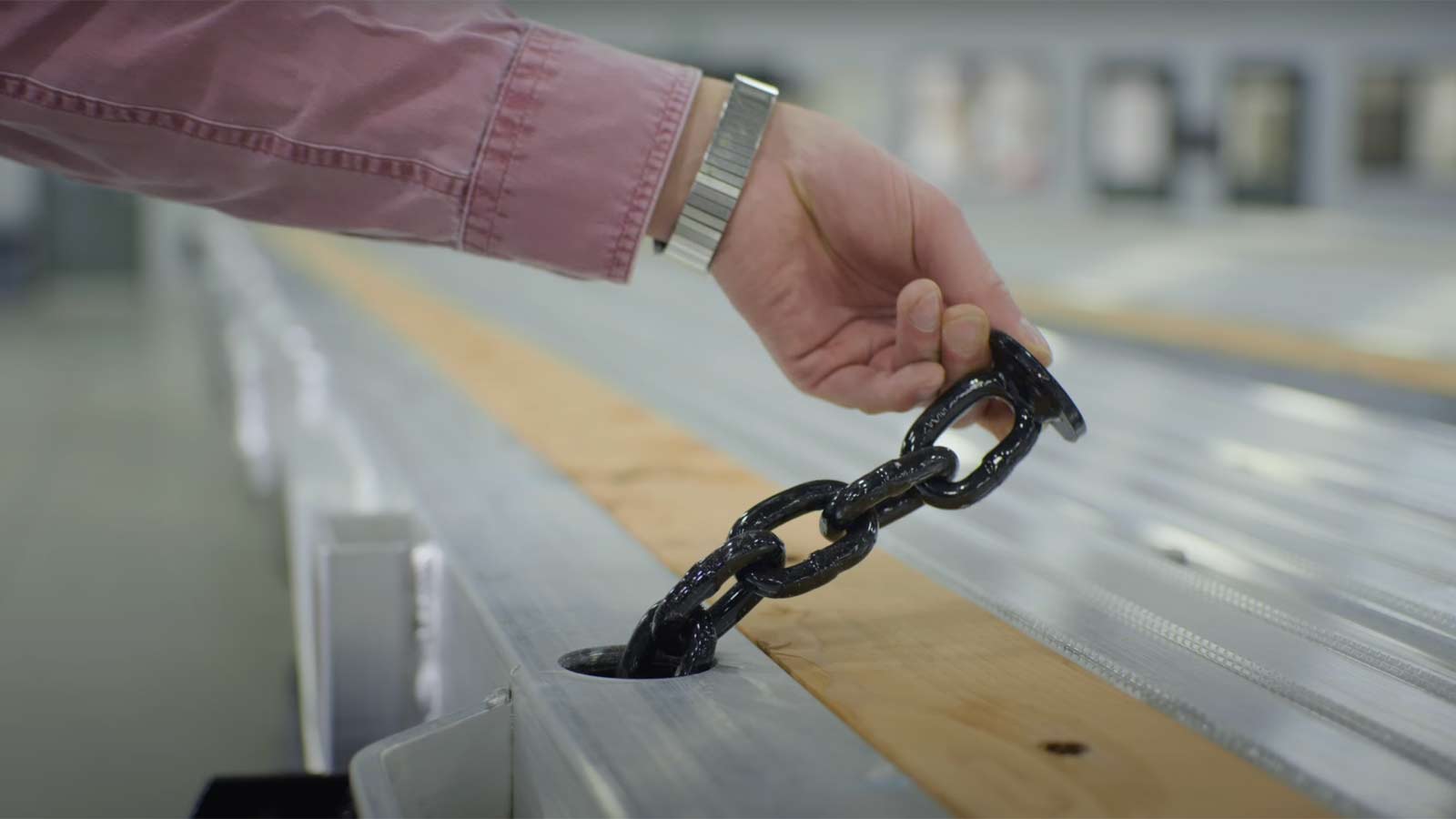 Three lighting packages are available. The unit shown today features our seven-light package, including a mid-turn light which also signals to indicate the trailer's center when you're turning. It also shows your indication of making a left or right turn.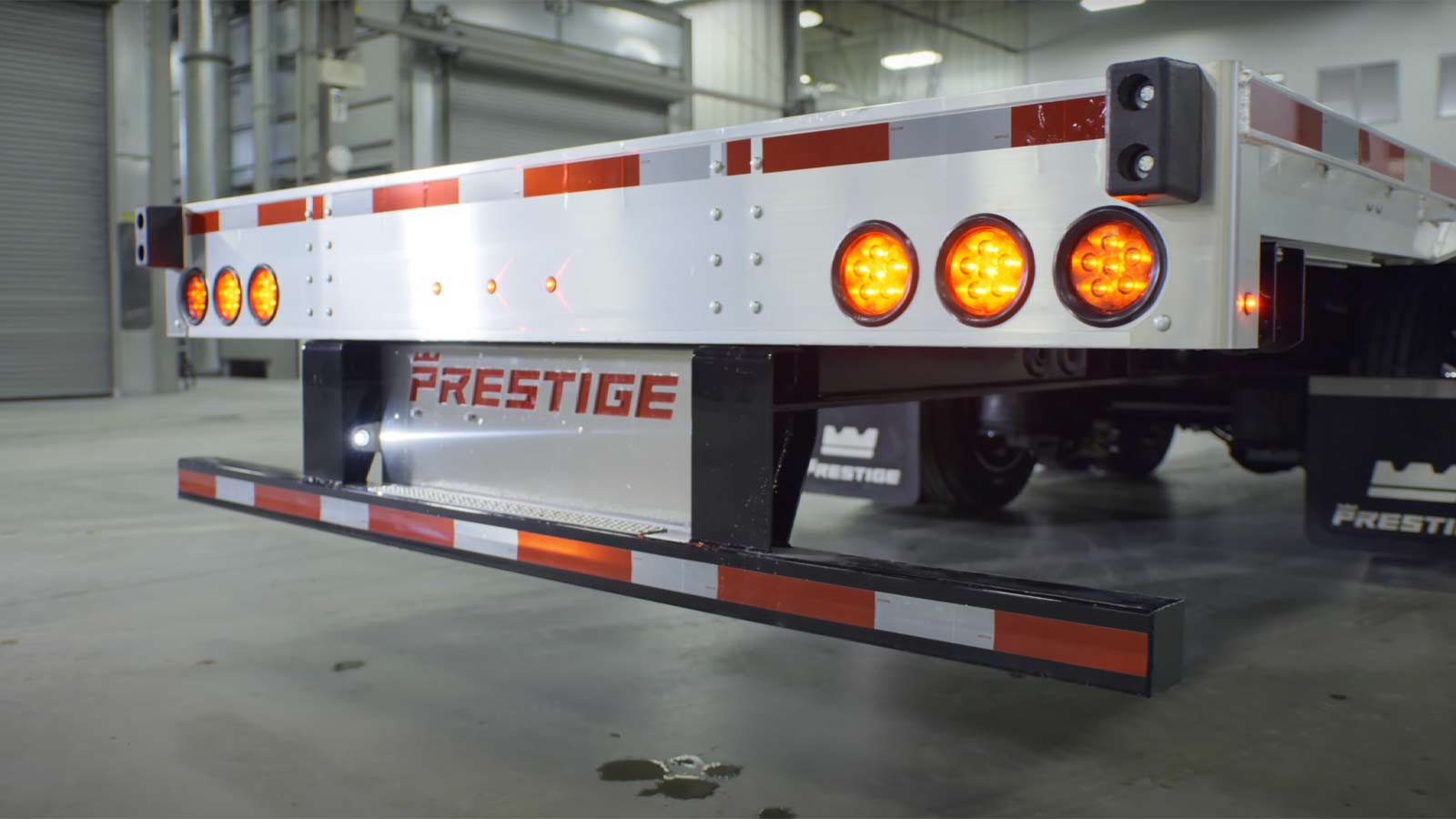 Build & configure a Prestige Renown combo drop deck to fit your specific requirements and send your configuration to your nearest dealer for a quote.