2023 Prestige Brilliance Drop Deck
on , in
Product Updates
by
Prestige's Brilliance series is for those looking for strength and longevity in a lightweight, low-maintenance trailer. Brilliance trailers bring the latest in lightweight trailer design and manufacturing techniques to the open road–all backed by the best name in the industry.
Walkthrough Video
The Brilliance series has been on the market for many years and is Prestige's top-line trailer. The entire trailer is aluminum, with the exception of the upper neck, which is a steel-constructed gooseneck design featuring aluminum cross members and side rails.
Side Rail
Our latest upgrade to the standard 6-inch side rail incorporates an integrated track that features load hooks that lock-in. This upgrade enables it to function as a reliable tie-down device for cross-mounted items.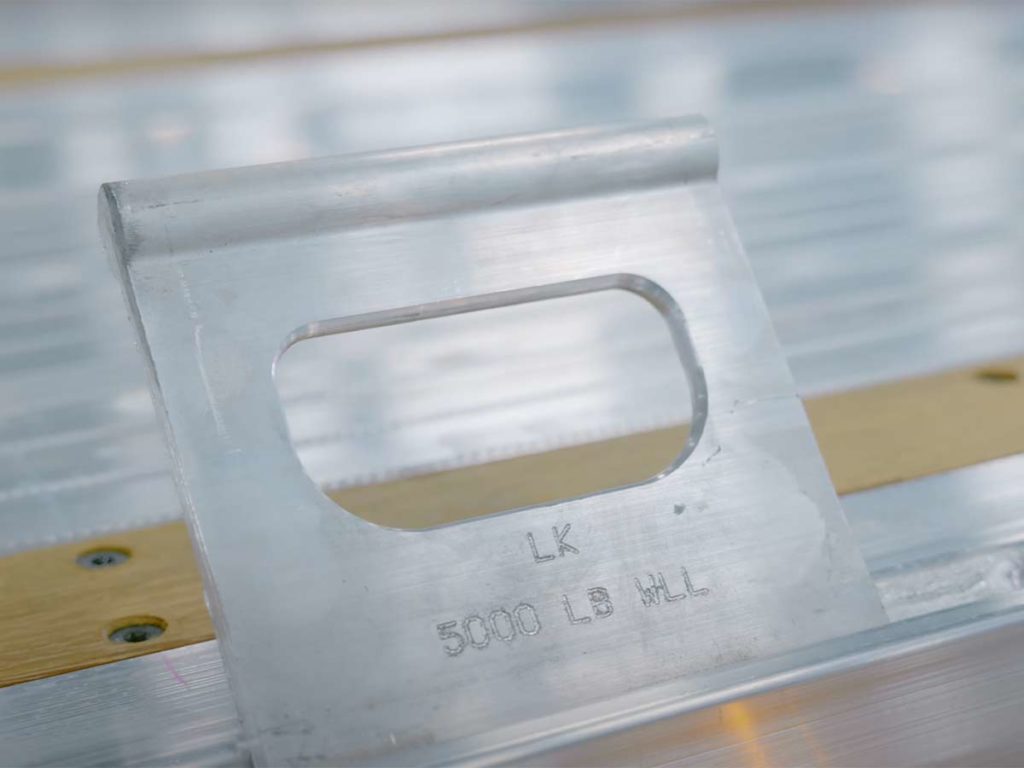 On each side of the trailer, you'll find a mount for the load hooks with a flexible capacity to accommodate multiple hooks as per the customer's requirements. Additionally, to ensure load security, our side rail features an internally welded stopper that prevents the load hooks from shifting backward or forward during transportation.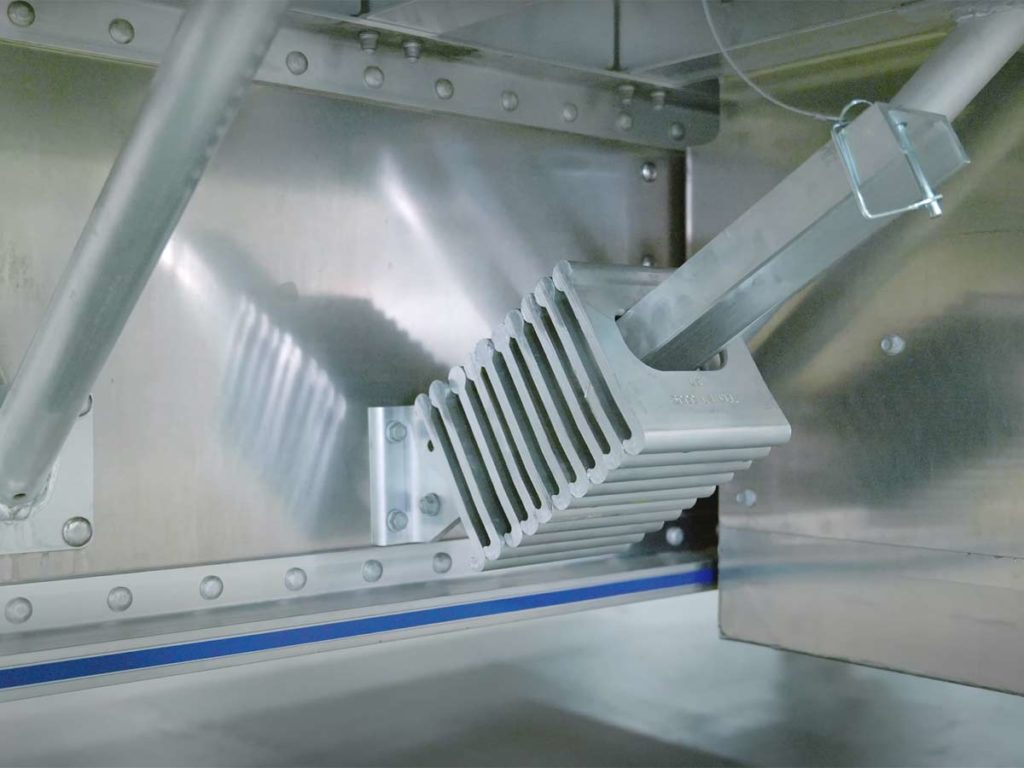 Storage
Several storage options include a toolbox available in 48-inch or 60-inch mounted directly behind the landing gear. Our toolboxes have a camlock design door with stainless hardware, which is more corrosion-resistant. The doors open sideways, allowing for easier access to the inside of the box.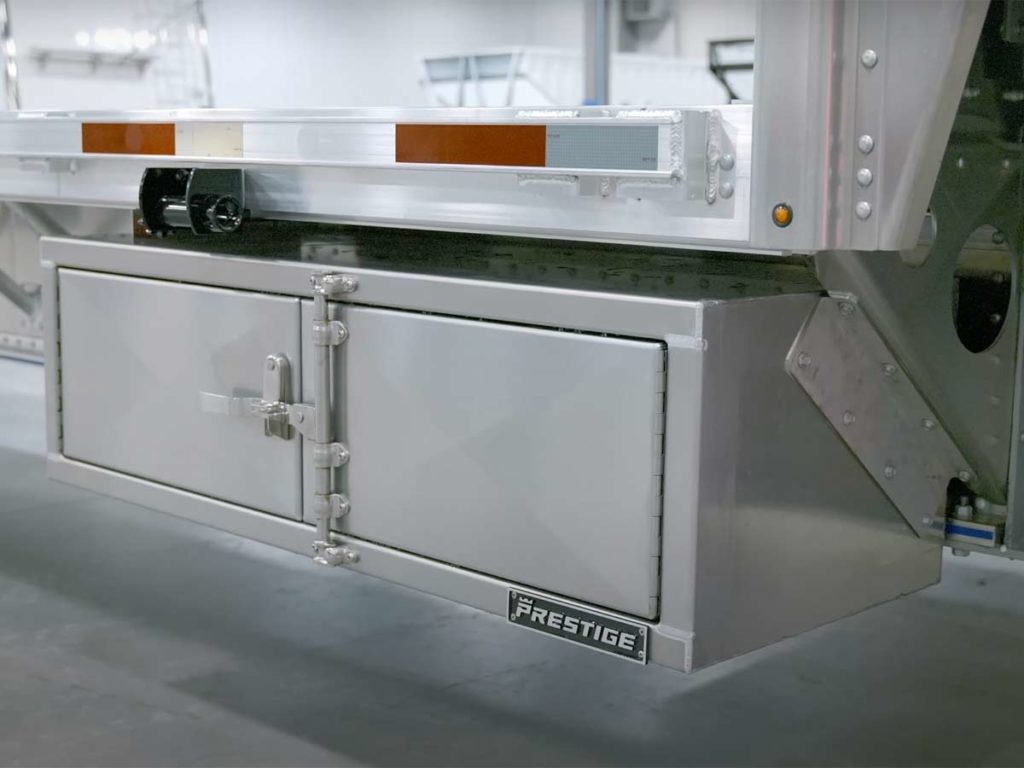 Unique Design
The unique design of this trailer is the extrusion that allows us to put the cross members through the upper rail to provide more support.
Winches
There are currently two models of winches available for this trailer or on any Prestige trailer: the barrel style and three-bar design.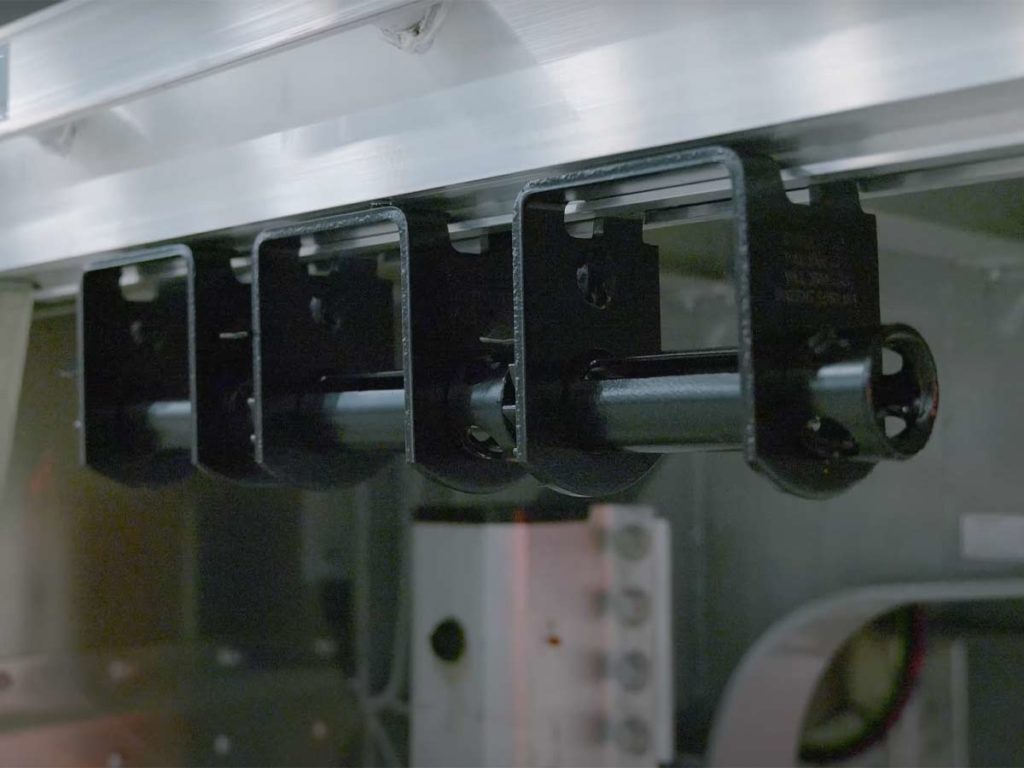 If you have chosen the optional toolbox, the winches are fixed overtop to allow us to have that toolbox as high as possible. When behind the toolbox, the winches slide in the upper and lower rail, and it will allow you to position that winch anywhere you would like to have it. Should you want to tie your load down with a D-ring-designed fastener, there is an option to have a sliding J-hook on the opposite side of the winch. Like the load hook mounts, there is a flexible capacity of winches you can select on the side of the trailer.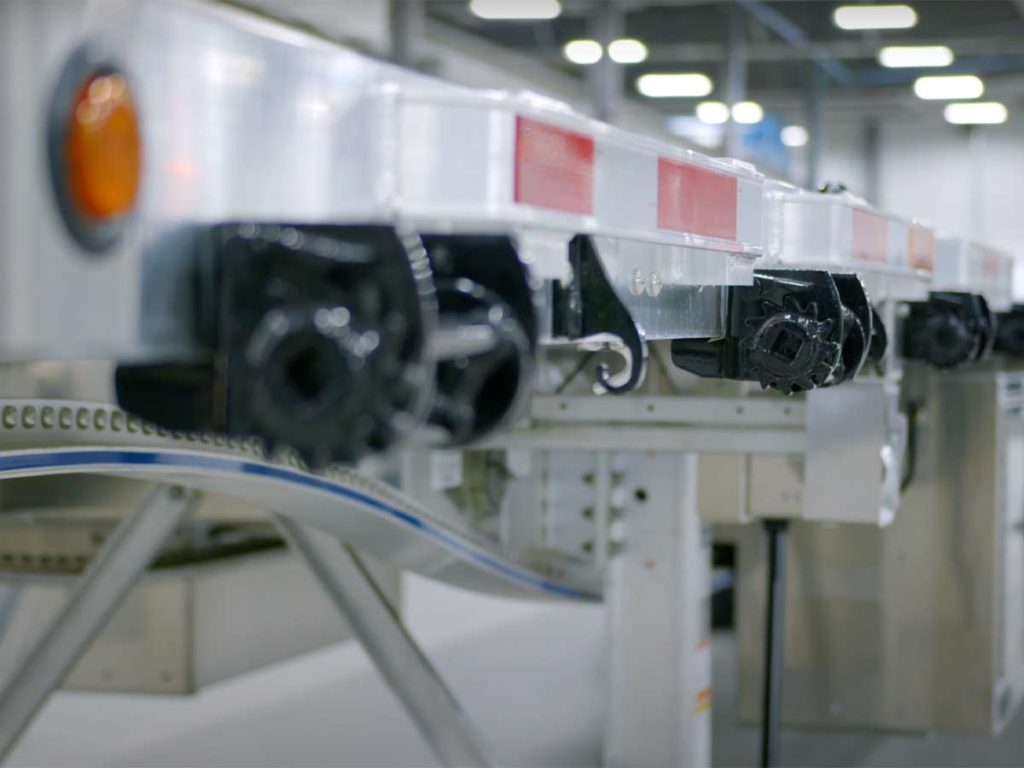 Lighting
Our lighting harnesses are supplied by Truck-Lite, and several lighting options are available. The trailer featured in the video has our 'Option C' lighting package, which features 13 Model 33 lights in the side rail. Additionally, you will find a lower-mounted signal and clearance light so that you can have that mid-mount signal should you be turning, as that indicates your position on the road, keeping you and other drivers safe.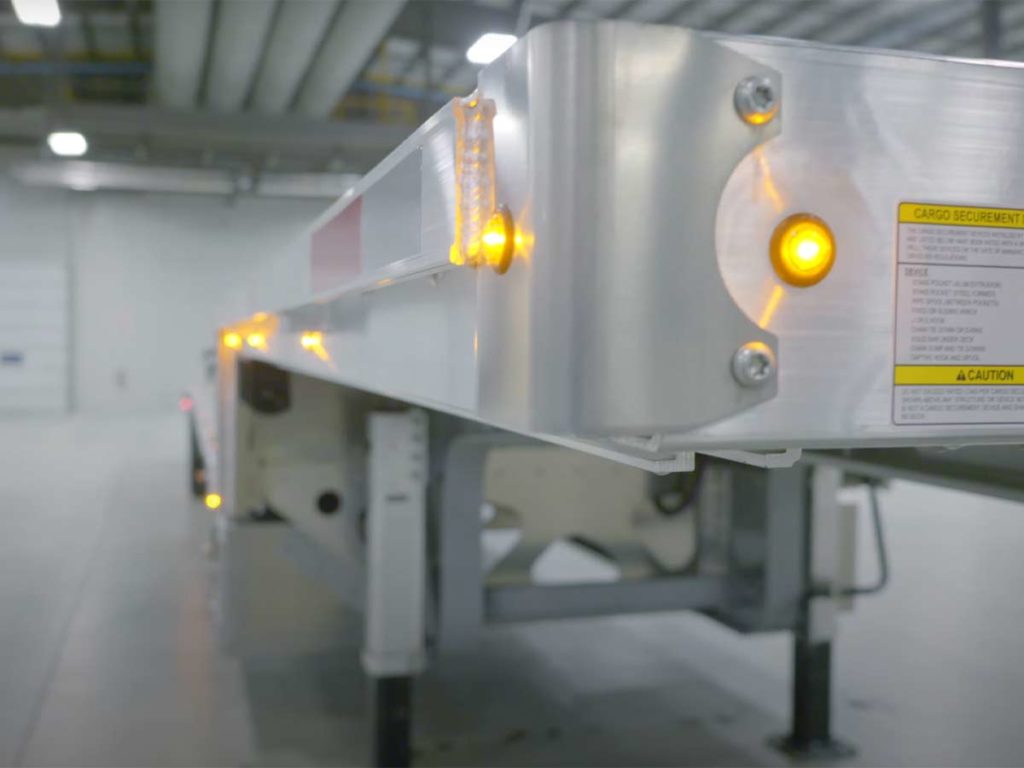 The trailer in the video also features the optional pull-out light, which would be used if your load is wide and you need more visibility. When it's not in use, the pull-out light will slide back in, and it's protected from any debris that might be flying around from the tires.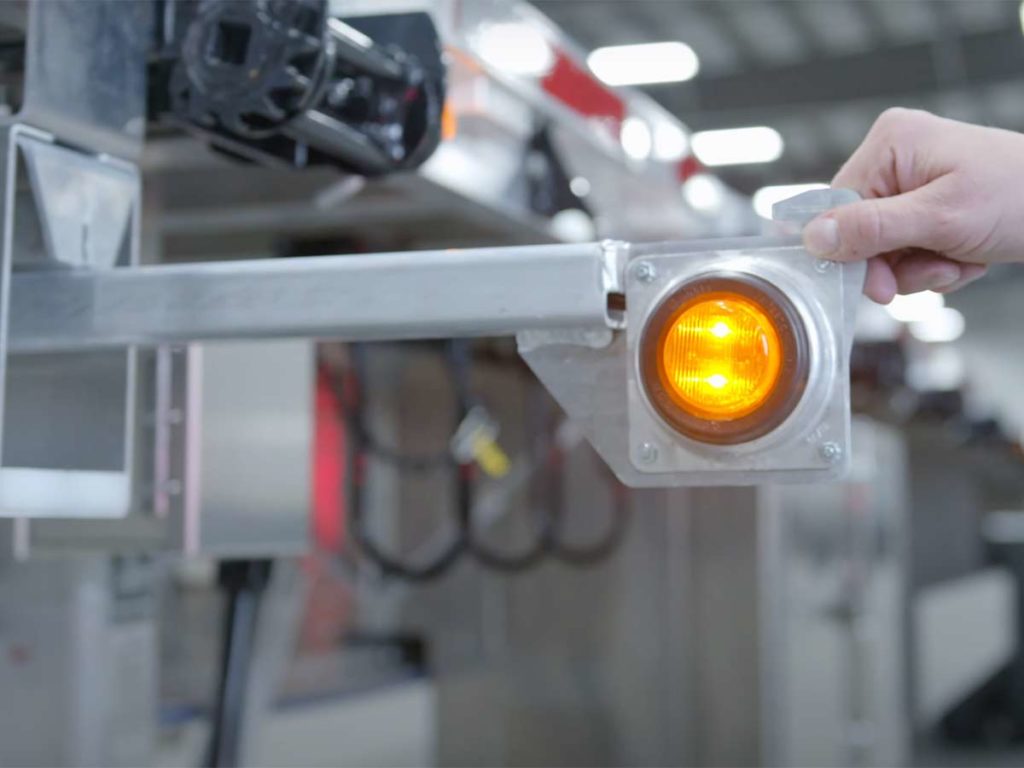 Options
All of our models feature Henrickson suspensions and are available in either drum or disc brake configurations.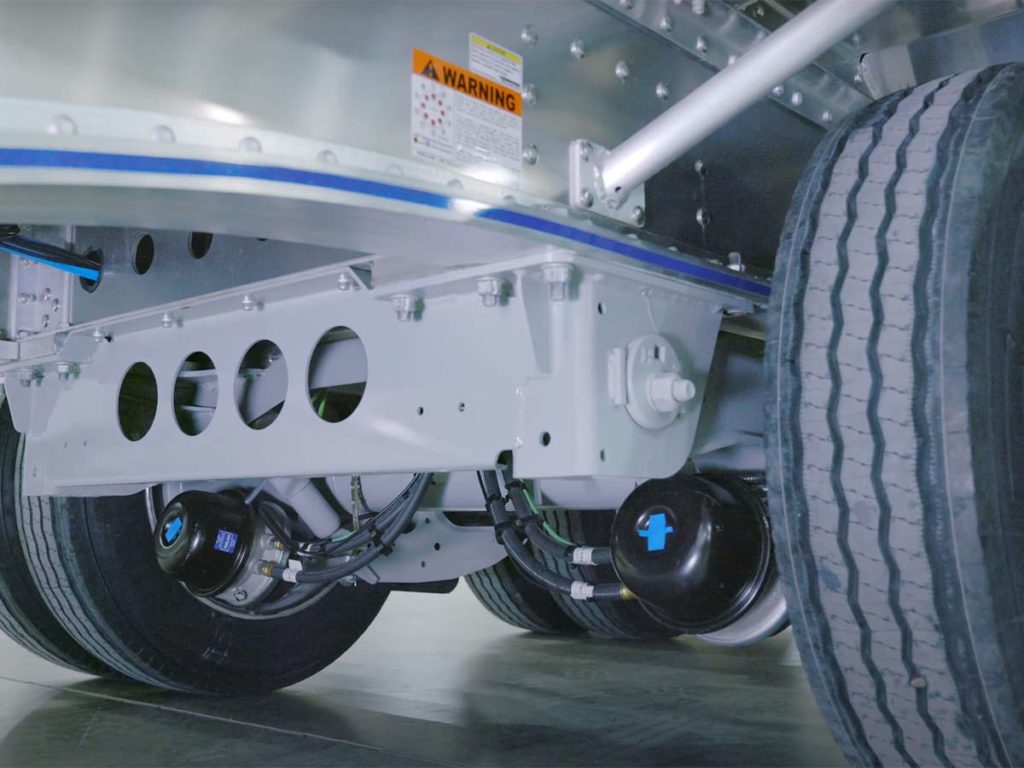 Also available are several different axel configurations to accommodate different jurisdictions. Fixed 61-inch or 122-inch spreads as well as front and rear axle slides.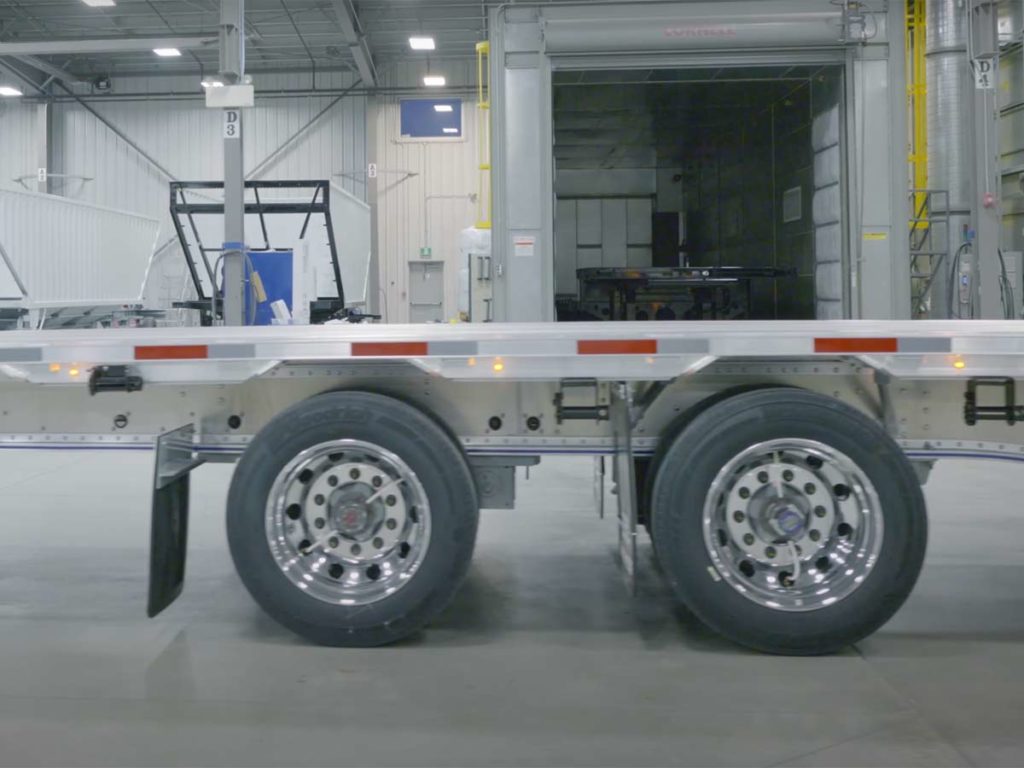 Another option is the bolt-on bumper. Should the bumper become damaged, it's a bolt-on, bolt-off situation, saving time and eliminating the need for welding.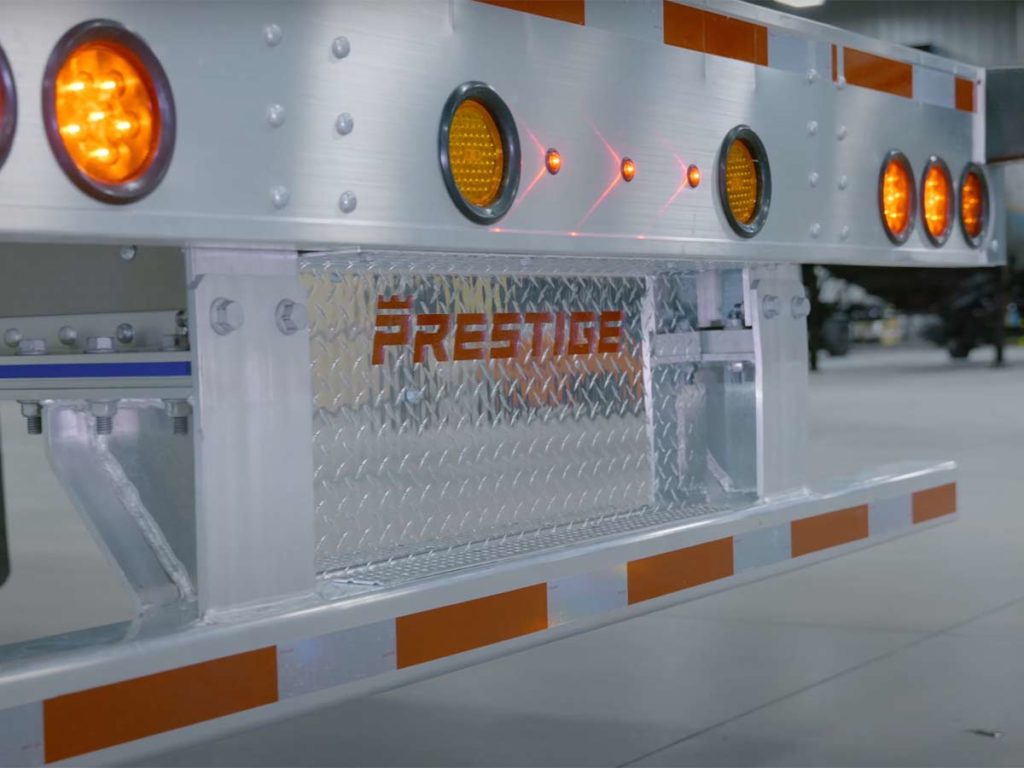 Build & configure a Prestige Brilliance drop deck to fit your specific requirements and send your configuration to your nearest dealer for a quote.