2023 Prestige Sand King
on , in
Company News
by
Built on the basis of one of the most well-regarded trailers on the road today, the all-new Sand King by Prestige Trailers was redesigned from the ground up specifically to haul dry sand and saves you time by delivering quick and easy cleanout while maximizing compatibility with many different conveyor setups.
Walkthrough Video
Single Hopper Design
What makes this trailer special compared to our regular grain trailer is its single hopper. The Sand King has slopes at 34 degrees leading to the hopper, and they increase to 40 degrees further down. The hopper opening is also positioned 21 inches above the ground, allowing for easy unloading over pits. Overall, this trailer offers enhanced functionality and convenience.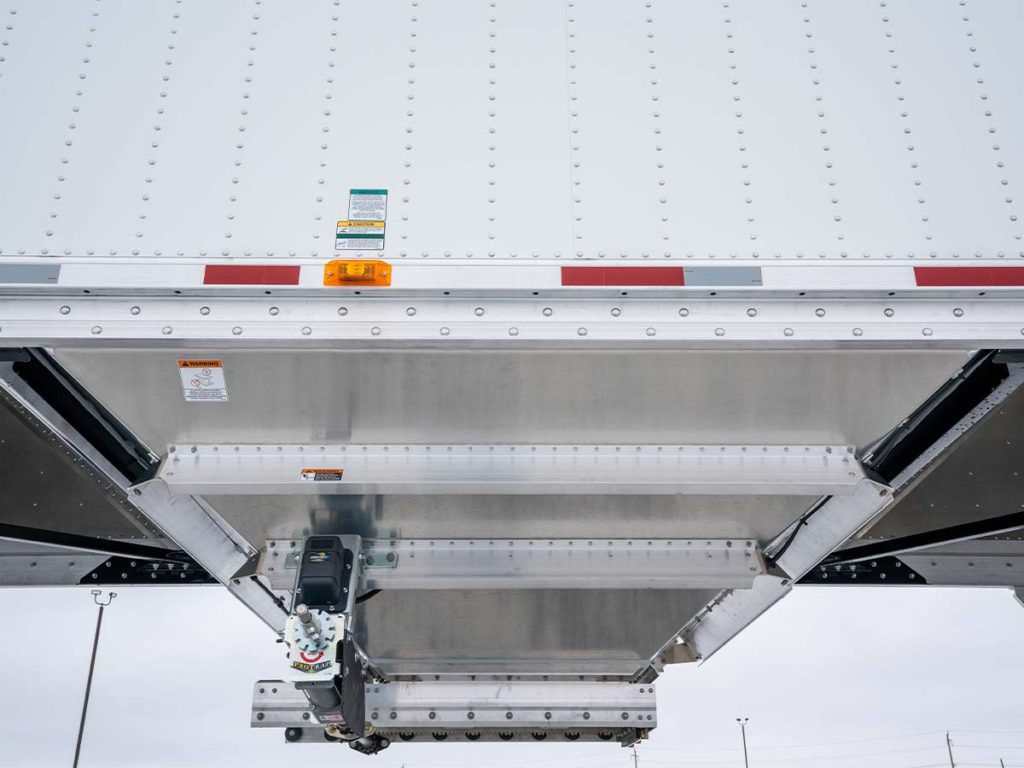 Rack and Pinion Chute Opener
The rack and pinion design of this trailer features stainless steel hardware. It is supported by a roller frame that allows it to move forward and backward. The gate and shoot shafts are also made of stainless steel. The hopper has a power opener with a Shur-Co 350 high torque motor mounted on the curb side, and there are electrical switches on both sides of the trailer. Additionally, you'll receive a remote control to operate the shoot and the tarp opening, which are powered by a Shur-Co 4500 opener.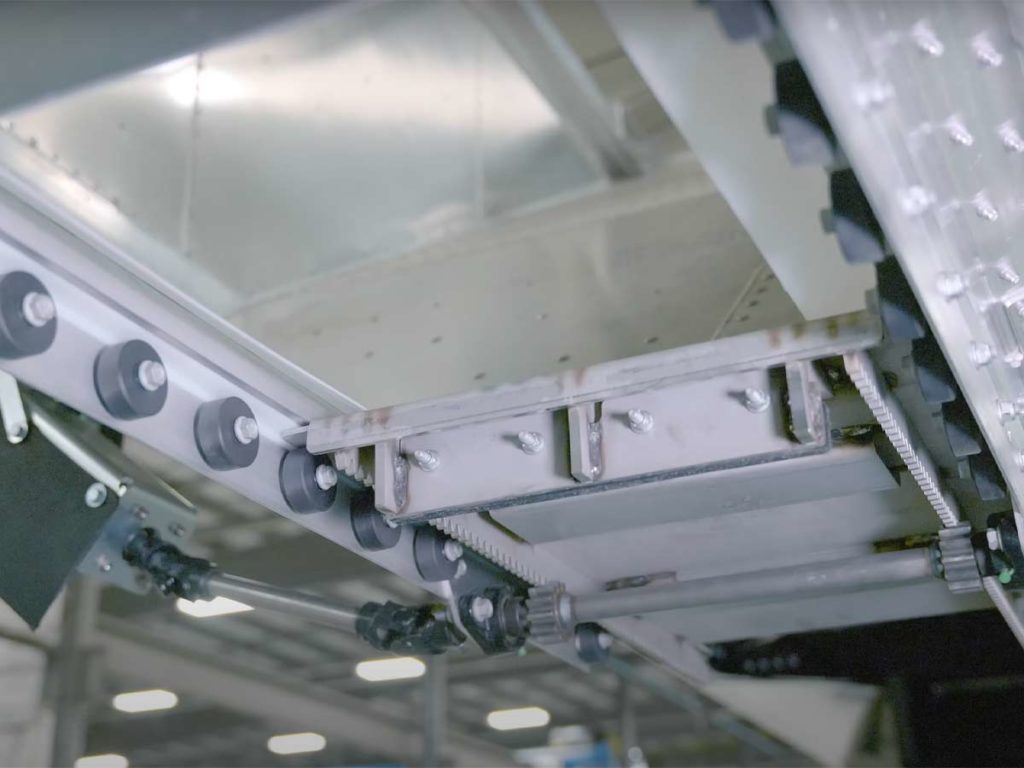 Safety Features
This trailer includes a wheel that can be turned to lock the door securely while traveling. To open the door, simply unlock the wheel. We've also added a protective cover to prevent any accidents with the turning wheel underneath.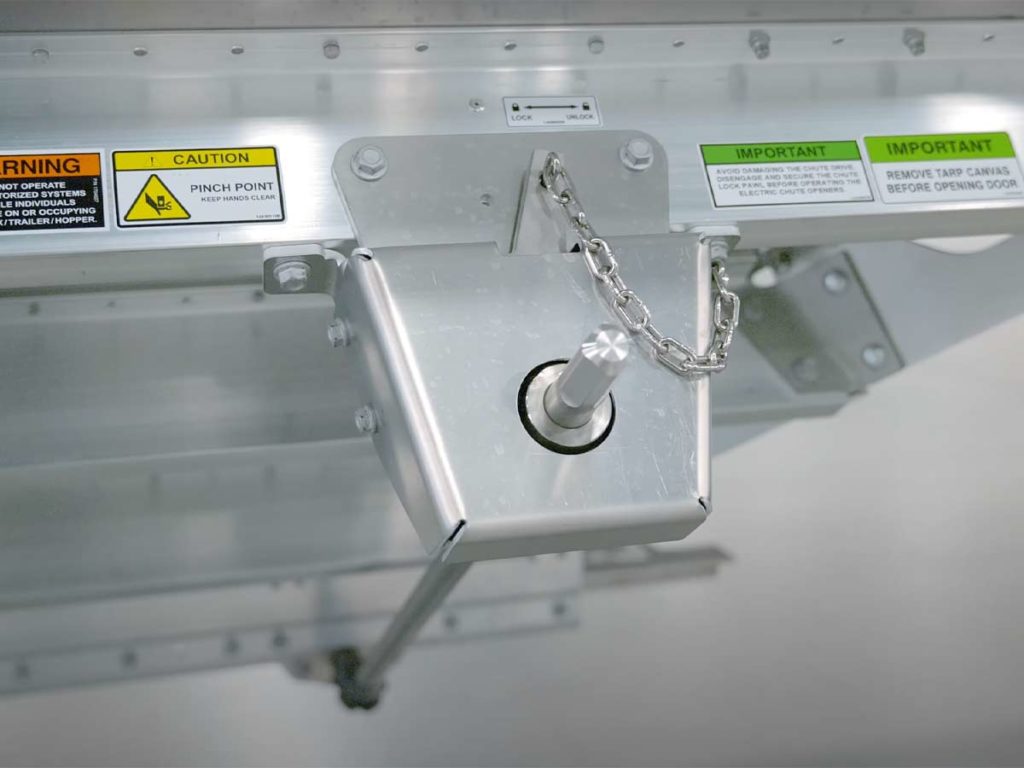 As with all Prestige trailers, there are multiple lighting packages. The Sand King offers both lower and upper safety lighting includng four-way flashers, signals, and brake lights. The advantage of placing lighting on the lower and upper portions of the trailer is increased safey and higher visibility when stopped on the side of the road or when signaling. In addition, three more lights were placed in the middle of the upper and lower part of the trailer to act as a brake light and a clearance light as well.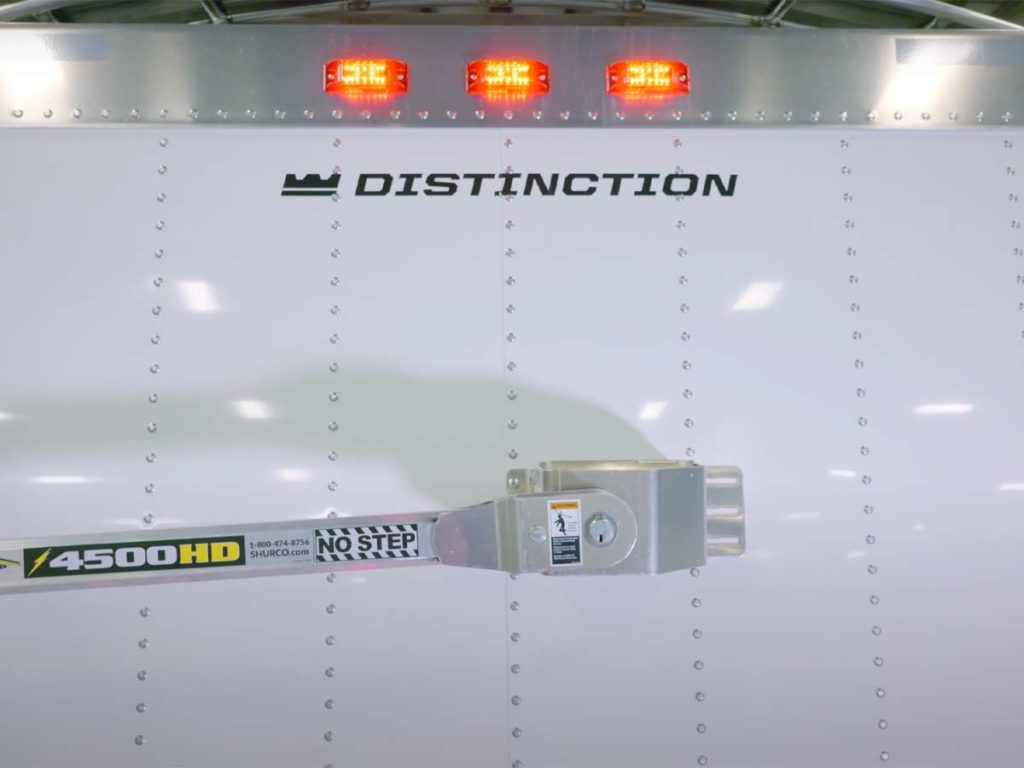 Standard Features
All Prestige trailers feature an air gauge box and this particular trailer is equipped wth an access window so you don't have to peon the box to check your air gauge. The air gauge box also features a dump value for the air ride suspension.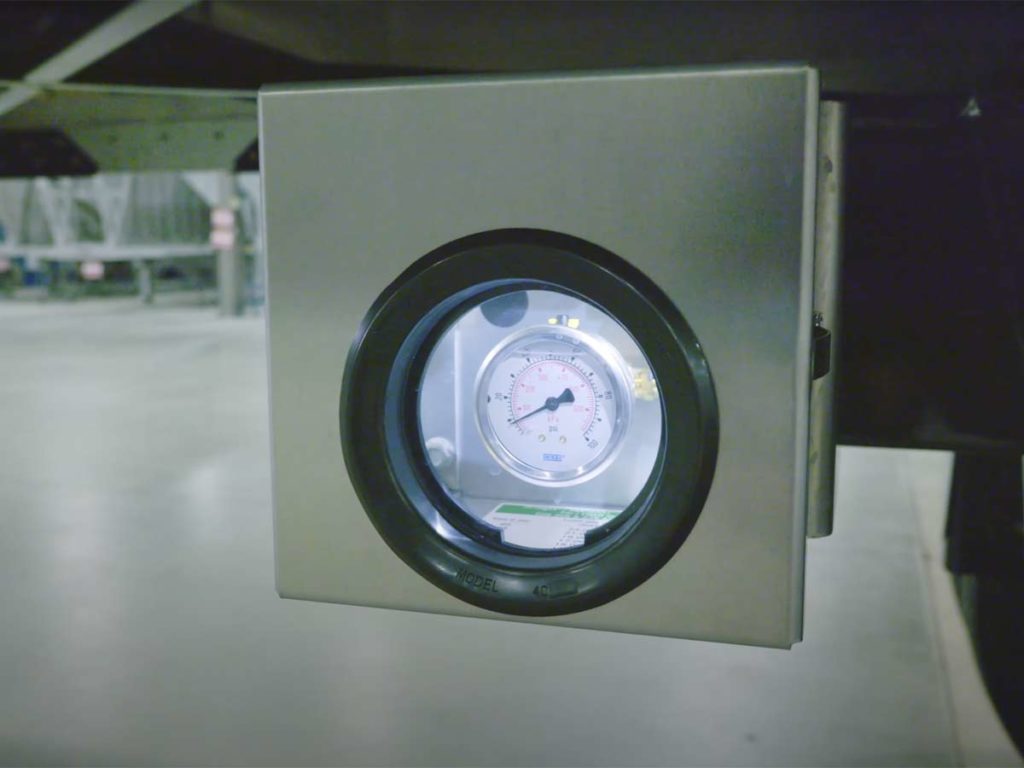 Both inner and outter aluminum wheels are a standard feature on the Sand King trailer. Above the wheels are close-outs to prevent spray from comup up and into the no load areas of yoru hopper and to keep everything clean.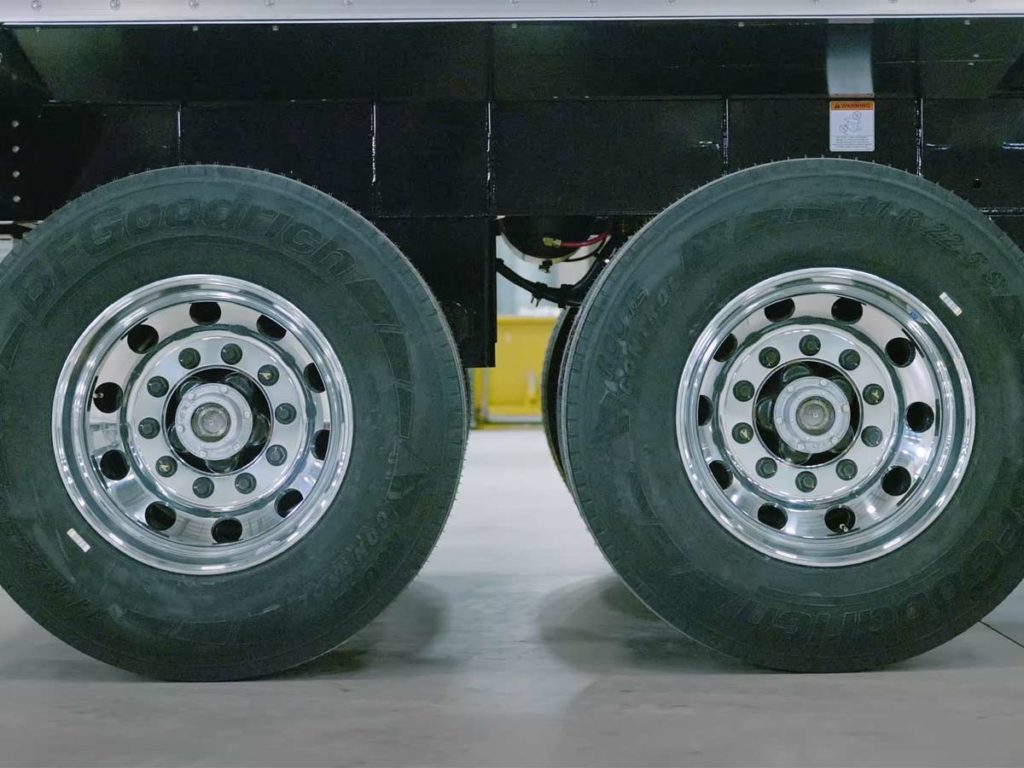 Suspension
All of our models feature Hendrickson suspensions and are available in either drum or disc brake configurations.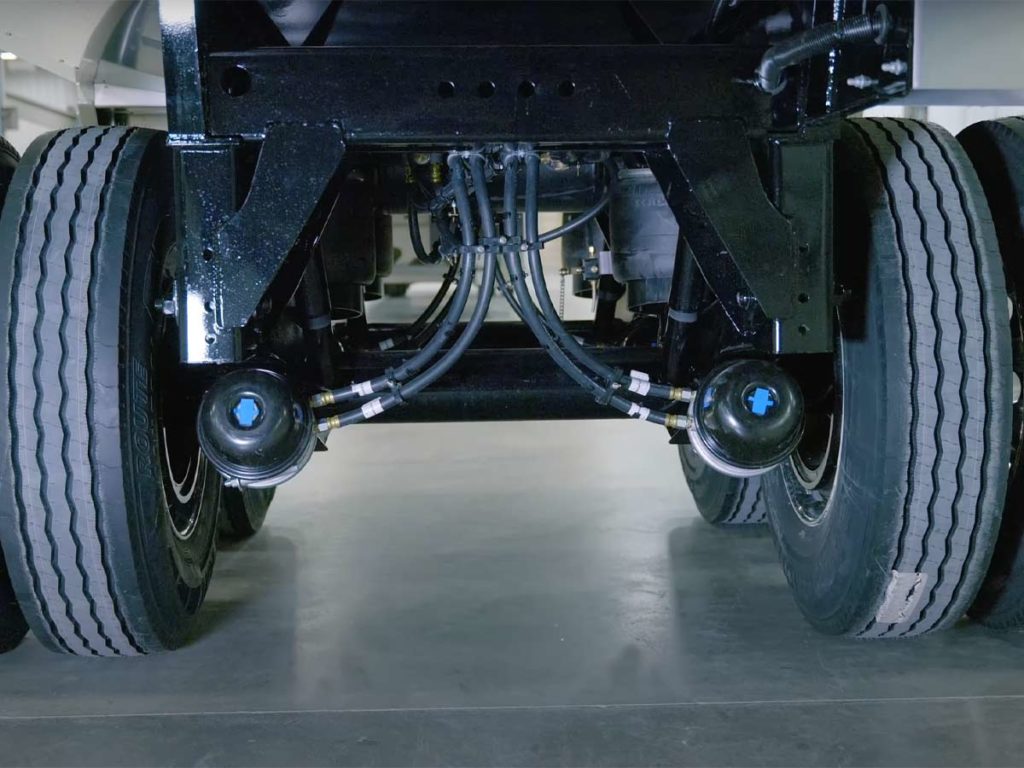 Build & configure a Prestige Sand King hopper trailer to fit your specific requirements and send your configuration to your nearest dealer for a quote.